The Metal Den was created by legendary Rock n Roll journalist Randy "Rocket" Cody. Is your up and coming heavy metal band looking to take your 'publicity' to the NEXT LEVEL? Press releases, bookings, band publicist, band management, phone consultations… The Metal Den Promotions is metal's most widely acclaimed PR operation via the worldwide web today!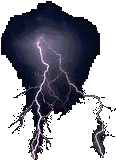 Seven years ago, "Rocket" began to develop his following as the most viewed writer @ metalunderground.com.
Rocket's online band articles have received over one million page views worldwide since 2006!

(Click Logo For Rocket Sample)

The phenomenal success Rocket experienced during his tenure at metalunderground.com helped inspire the launch of THE METAL DEN.COM in 2006 with partner Eddie Karam.




TMD news is read in over 125 differ...
Read More