This interview originally posted on October 27, 2009
With his recent removal from MEGADETH band, wherein his bass lines were scrapped from the band's latest album, TMD shares a past discussion with the legendary bassist. In it, fans will see the dodgy answers David Ellefson gives when addressing past troubles with founder of MEGADETH Dave Mustaine.

Born on November 12, 1964, in Jackson, Minnesota, David Ellefson grew up with a passion for rock 'n' roll music that ultimately took him all the way to the top as a founding member of MEGADETH in 1986, a pioneer of the American heavy metal thrash movement, most well known for their Grammy nominated, double-platinum Countdown to Extinction album released in 1992. Departing the band after 2002's Rude Awakening, Ellefson moved on to join other metal acts, including F5 and the super group HAIL!.

The Metal Den's Randy "Rocket" Cody conducted an interview with
Former MEGADETH bassist David Ellefson for his loyal army of Den Headz worldwide.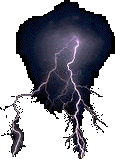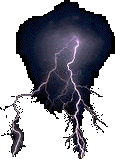 Rocket: Your new band with Ripper Owens entitled HAIL! is set to play the first metal concert
ever in Lebanon on Nov 20th. You guys will perform at Hektic Hall in the capital city of Beirut.
How did that all come about?
David: The promoter reached out about HAIL! playing a show there and of course we were excited, as none of us had ever played there before. I'm told SEPULTURA tried to shoot a video there years back and they have had other mainstream rock acts in the country, too (like DEEP PURPLE), but this will be the first official international heavy metal show.
Rocket: Do you still get nervous for big shows?
David: Not so much nervous as excited. All shows, whether big or small, are still exciting to me, which is why I continue to play after all the years. Playing is like shaving.once you start you never stop!
Rocket: How do you warm-up with your bass guitar exactly before you hit the stage? Give me
a quick breakdown of the last hour leading up to the gig for you, as it goesdown typically.

David: If the band has done a sound check then I don't spend too much time actually playing the bass right before show time. I've learned to save my energy and focus for the show. Plus, practicing is something you do at home, rehearsal you do in the band room and the show is for the audience. I see too many guys sit around and geek out with 'practicing' just before the show and what tends to happen is they get all caught up in their instrument and what they are doing rather than focusing the show on entertainment for the audience. Most of the pre-show is making sure the stage is set, going over the song list and tweaking any parts, doing interviews with local media backstage and even certain fan meet n greets. Again, it's all about the show, not my chops at that point because if I'm there, I'm supposed to be prepared long before I got there!
Rocket: Drummer Paul Bostaph (Slayer, Testament), will be joining your lineup for all the upcoming
dates in November and December. Have you ever jammed with Paul before?
David: I have not jammed with Paul before but I've known him now for quite a few years. I've seen him play before and he's phenomenal. Plus he's a really laid back guy, which makes it easy to hang and travel with people like that. I'm really glad he's available for this trip.
Rocket: Does Hail! ever plan to release a full-length studio album?
David: There is always discussion about this and certainly tons of requests from the fans. We did start messing around with some songs at various sound checks this past year but the group was really founded on the idea that it is a celebration of metal, partly work from our personal legacies as well as the music that inspired us to form bands. That's why our set list includes some covers like MOTORHEAD, IRON MAIDEN, BLACK SABBATH,etc.
Rocket: What do you think is the biggest misconception people have about you?
David: Maybe that I should return back to my 'former' band. Truth is when that ended I moved on and am very happy with exploring new territory now. At the end of the day, my resume speaks for itself. You don't get that body of work unless you've actually earned that body of work. Nay-sayers be damned.
Rocket: You have been doing Rock House Method instructional DVD's. Will you
be doing more of that in the future?
David: I probably will as the first two were designed as strictly 'Metal Bass' DVDs and done in a manner to help walk an absolute beginner through the intermediate stages of playing, with Volume 2 helping lead them up to an advanced level bassist. I've supplemented those ideas on my new YouTube series "David Ellefson's ROCK SHOP" where I discuss everything from bass playing to business concepts and strategies for musicians and artists of all ages and styles.
Rocket: Are you still doing work for Peavey as an artist relations representative?
David: Yes, I started that back in 2002 and it has been a really cool gig. I'm generally a pretty good people-person so it's been a good fit. I'd like to think I'm able to be very helpful to the company as well as many, many artists worldwide.
Rocket: Have you ever considered launching a heavy metal label?
David: I have considered it but there is still a lot of risk especially with the DIY generation who are very savvy at being able to do much of that type of work themselves, especially with all the online sources available to them now. I think artists still need a record label for manufacture of CDs and DVDs and even for global marketing. But more and more music is being downloaded now which is where the smaller independent labels can get hurt when the margins are not that high to begin with
Rocket: You like Dave Mustaine are a committed Christian, right? Do you currently go to church?
David: I do go to church when I'm home but I rarely talk about it openly because so much antagonism surrounds the subject, especially in the metal community. For me, I'd rather 'walk the talk' than always be out 'talking the talk'. I find the ones who poke fun at me for it are the very ones who probably need a little church in their lives!
Rocket: Let me ask , have you listened to Megadeth's Endgame yet? If so, what did you think of it?
David: I have not heard it.
Rocket: Mustaine seems to really hate metal news site, like Blabbermouth.net and others. Do you enjoy
these sites? Don't you think sites like The Metal Den do good to help promote metal music, where
as most music sites / magazines (Spin/Rolling Stone) don't even talk about metal music really?
David: I think when the general spirit is to promote the unity of metal then it is good. However, when the spirit is to slag artists and entice the fans to throw us under the bus (hence cause division) then they are used with a wrong purpose.
Rocket: Did Dave Mustaine seem to always have a problem with his Metallica days when you
were around him in the past? He seems to dwell on it a bit still and blow up in interviews over
the subject.
David: Not to dodge the question, but I think that is all pretty well documented now for quite a few years.
Rocket: A lot of bands out there don't like to be called 'metal' (Def Leppard, etc), when
it is clearly the genre where they came from and will always be defined by. Do you like
the term 'heavy metal' being used to describe your music?
David: Yes, absolutely! I play other types of music for fun and am studied in other genres as well.
However, Metal is my love, my passion and the reason I get out of bed to live another day.
Rocket: Do you – like me – think heavy metal gets a bum rap for being this "Satanic devil
worshipping" music?
David: Well, rock n roll has by it's very nature has always gone to the edges to rebel. That is probably why the church crowd and conservatives don't like it, because it is often directly opposed to how they view God, thus the "anti-Christ". Hence, rock n roll being shunned by that legion of believers.To add fuel to the fire, certain metal guys rebel even further and take it out even more extreme and blatantly call themselves Devil Worshippers. I get the fun in that but at the same time when was the last time you heard someone at the Grammy's or anyone in their life become hugely successful and give thanks to the Devil?
Rocket: Let's change gears. How do you spend down time away from music?
David: I mostly spend time with my family. We're active in sports. I value my life as it is right now, in that I can choose the work and travel I want to do so I can be active with my kids growing up. I've had a great career and now I want to spend time with them so they are hopefully raised well.
Rocket: Do you watch reality television?
David: I hate that stuff. After a full day of reality, why would I come home and watch more of it?! I'm not mesmerized by watching train wrecks in people's lives, partly because I've worked really hard to get away from all of that myself over the last 20 years. I think most of them are sad and pathetic.
Rocket: Obviously other than when you're out on tour, have you gone out to see
any rock shows yourself this year?
David: Yes, I saw some bands at Download, like DOWN, HATEBREED. Also FIVE FINGER DEATH PUNCH. All great bands in my book.
Rocket: If you got stranded in the future on an island and could only keep three music CD's
with your walkman (running on special solar re-charging batteries that last forever),
which albums would you bring?
David: JUDAS PRIEST "Unleashed in the East"
KISS "Alive"
BACHMAN TURNER OVERDRIVE "Not Fragile"
Rocket: You listen to a lot of the stuff that's out there right now. What band do you think delivered
the best heavy metal album of 2009?
David: LAMB OF GODs "WRATH" certainly ranks at the top of the list.
Rocket: Any other musical projects you're working on that we need to know about?
David: Oh, there's always more coming down the pike. To be continued.
Rocket: Thanks for rocking this out with me, David! Go ahead and give thanks to your
biggest supporters.
David: Thank you, Rocket, and as always the fans get top billing. Without them there is no one listening. Thanks for listening all these years!
http://www.randyrocketcody.com