The Queen of Metal, DORO PESCH, forty-eight years young, has been bringing her traditional metal music to the masses for three decades now and along the way she has touched so many, while being blessed to have worked with some of the greatest talents in rock music history. Born in Düsseldorf, Germany on June 3, 1964, Doro today calls New York her home when she is not out touring for thousands of screaming fans. In 2012, she released her sixteenth record, the acclaimed Raise Your Fist studio album via Nuclear Blast Records, which features a stellar duet with Lemmy Kilmister and has spawned a new fan favorite: "Raise Your Fist In The Air". The song was premiered last year in front of 75,000 metal heads at the Wacken Open Air festival in Germany and it represents the survivor in all of us. Doro's music has always been focused on being positive and uplifting. She is beloved for her passionate songs and ability to make you feel like you're not alone on this crazy journey we call life.

The Metal Den's Randy "Rocket" Cody recently conducted an exclusive interview via phone with Doro Pesch for his loyal worldwide Den Headz.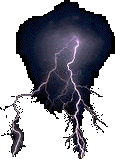 ROCKET: How are you doing today?

DORO: I am doing good, Rocket.

ROCKET: I wanted to start the interview by asking you… when did you first take up singing?

DORO: I fell in love with music when I was three years old. I always wanted to be in a band. And when I was fifteen I started my own band… and we didn't even know it was heavy metal. It was just the way we felt and then later on we were part of the metal scene. So I had a couple of bands then we started Warlock in '82. It was the right time and the right place.

ROCKET: Do you recall your first rock concert that you ever attended?




DORO: My very first rock or metal show was Whitesnake in 1980. I thought David Coverdale was so awesome. It was such a great concert and then I had to wait a while to see anything close to that. Next after that was Judas Priest. One of my biggest influences is Accept, Ronnie James Dio, and KISS. I had a chance to meet everybody… you know, Gene (Simmons), he produced one of our records in 1990. Every day I walked into the studio my knees were shaking so much because Gene Simmons is sitting there. I was such a big fan. It was awesome. My first big tour was opening for Priest in '86 and then Ronnie James Dio in '87 was my second tour. For me, it was like unbelievable.




ROCKET: Let's talk about your latest studio album from last year "Raise Your Fist", released via Nuclear Blast Records. How has the reaction been so far?

DORO: Great. It reminds me of the Triumph and Agony album… that being our most successful record, and so I would compare it to that. We've played all over Europe and played mostly new tunes and I think the song "Raise Your Fist In The Air" is maybe even stronger than "All We Are". It just gets a great reaction and it will always be in our set list.

ROCKET: Awesome.

DORO: "Revenge" is like sounding from the 80's, like speed metal. I think that went over so well. And "Hero", that's the song dedicated to Ronnie James Dio.




ROCKET: I wanted to tell you what a great job you did on that song. I really love "Hero". Let me say that your soul just shines through on that one, and I am sure it makes Ronnie very proud looking down.

DORO: That's so nice to hear. I am so glad you feel that. Yes, actually it was the first song I wrote for the new album and I was so sad and so devastated… like millions of fans. The song just popped out. I was falling asleep and then the melody and the lyrics were right there. I contacted Joey Balin to make sure the lyrics were great… he worked with me on the Triumph and Agony record.

ROCKET: It's a very powerful song.

DORO: Oh, super. Yes, on the American tour we will include that song in every set list.

ROCKET: What did Ronnie James Dio mean to you as a person and a performer? And what do you take away from having actually known Ronnie?

DORO: I've never seen somebody that could put so much heart, soul, energy, love and passion into a song. And his singing… you can't compare it with anybody. I think he was the greatest singer of all time. The biggest loss. He was very sweet and very much a gentleman to me. He was always very supportive and very respectful. We opened for Ronnie many times and he was always very nice. And we became really great friends.




ROCKET: Now I know you are set to make an appearance on the 70000 Tons Of Metal cruise , setting sail Monday, January 28 out of Miami, Florida. How excited are you for that?

DORO: Yes, I'm flying to Miami Friday. Yeah, I'm so excited! I've never been on a cruise before.

ROCKET: How do you keep the passion for what you do after all these years?

DORO: When I see the fans that's all I need to put on a great show.

ROCKET: What is your pre-concert routine like today? Do you warm up your 'vocal chords' heavily before a show? And how do you wind 'your chords' down after a concert? Do you drink a special tea or honey? Something to keep your voice going smoothly?

DORO: When you get a really bad cold is when I'll drink some tea and honey. But the voice is always there.

ROCKET: Are you writing any new music that will come out in next couple years?

DORO: Actually I was just coming back from Switzerland and I am doing the second movie for the film Anuk-Der Weg des Kriegers (Anuk-The Way of the Warrior), written, directed and interpreted by Luke Gasser. I filmed the first one in '06 and '07 and I wrote many songs for this movie. Now we're doing the second (sequel) and I am in the middle of writing new songs. I play the warrior Meha. Of course, it is metal. Ha! It's an adventure movie. They will now cut the film and it will be out at end of 2013 or maybe start of 2014.

ROCKET: Thanks very much for rocking this interview out with me. It's been an honor! Best of luck with your music in the future, Doro. Any last words for your loyal fans?

DORO: I want to say that I love you fans and you are the most important thing in my life. I will love you to the day I die and I will never ever do a goodbye tour. I will always keep it strong and keep metal alive. I will always give my best. 150%. And I hope you all will come out and see me on tour. I hope to see everybody and I promise we will rock til death!

http://www.doromusic.de/