American Industrial metal act FEAR FACTORY are back in 2010 and sound heavier and more melodic than ever with their latest album entitled "Mechanize". The stellar effort reunites both founding FF members Burton C. Bell and the modern metal master of the "Heavy Guitar Riff" himself, the incomparable Dino Cazares. The drums are absolutely insane on all ten face-shredders, with the legendary Gene Hoglan unleashing his unmatchable fury on the double bass drum attack, starting with the pummeling opener "Mechanized", which has Bell screaming: "Slave to the industry, faceless in the machine, You do not realize you're dehumanized, You cannot survive, unless you comply."

Rhys Fulber is particularly effective with his brilliant keyboard work on track number three's "Fear Campaign". Next up is "Powershifter", which was the first song to be released from "Mechanize", coming right at the end of 2009. Bell sings, in his ever powerfully booming voice here: "It is the most strategic tool used to manipulate, Intimidation to make me weak in order to obey." FF is simply the best around at knowing how to perfectly use repeating metal guitar riffs to achieve their doomsday on a plate formula sound, layered majestically with its highly inventive sampling and synthesizer play throughout. It doesn't hurt that Burton and Dino work great together. I am just frustrated it took so many years to get them back in the studio again. What could they have accomplished during that long span of time? I guess we critics just have to accept that musicians — like marriages — sometimes need a break from one another… so that they can put out the most potent music in the long run.

Track five's "Christploitation" is simply haunting with the keyboards sounding so evil and eerie, perfectly slammed right up against the robotic-like rhythm assault from Cazares and bassist Byron Stroud. At this point, I need the reader to understand that I am now headbanging at my computer keyboard and making a complete ass of myself in front of my dog. Listen, you better get ready to mosh in your living room to the perpetually crushing sonic blitz from quite possibly metal's most (in my humble opinion) underappreciated band. The remaining tracks on "Mechanize" play like a futuristic techno-nightmare in your mind, including "Oxidizer", "Controlled Demolition", and the absolutely genius "Designing the Enemy". The final two songs are the minute long instrumental "Metallic Division" and the eight minute epic "Final Exit", and they will leave every single person that hears them – just like me – wanting more of the new 2010 Fear Factory. In two words, "Mechanize" is 'Mind Expanding'.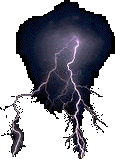 ROCKET REVIEW: [starreview tpl=16]
FEAR FACTORY – "Mechanize" (CD)
(Candlelight Records/2010)

1. "Mechanize" – 4:41
2. "Industrial Discipline" – 3:38
3. "Fear Campaign" – 4:54
4. "Powershifter" – 3:51
5. "Christploitation" – 4:58
6. "Oxidizer" – 3:44
7. "Controlled Demolition" – 4:25
8. "Designing the Enemy" – 4:55
9. "Metallic Division" – 1:30
10. "Final Exit" – 8:18

http://www.facebook.com/fearfactory