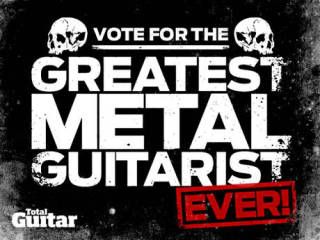 Den Headz, Total Guitar and Music Radar have teamed today up to give fans a chance to settle one of the biggest arguments in metal, who is the greatest Heavy Metal guitarist ever? At this early stage in the voting, John Petrucci is beating Dimebag Darrell by a huge margin of 33% of the votes to Dime's mere 12%.





The Metal Den feels that only Randy Rhoads should honestly give Dime a run for the money, and in the end on that battle, TMD believes Dimebag was the ultimate master of the Heavy riff and his out of this world solo style was the best that metal ever witnessed. There's many other names on the list that you can choose from when you vote, but if you're a TRUE metal fan and understand the influence that Dimebag has had on the metal world since his on stage murder in 2004, you will find it in your heart and mind to cast a vote for the Cowboy From Hell.

Go HERE to place your vote for Dimebag!



You should
log in
to submit a review.