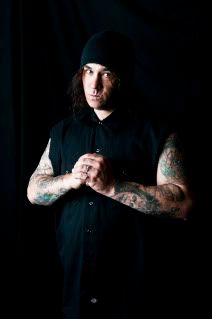 Vocalist Steve "Zetro" Souza is a true legend of American thrash metal. In 1985 he sang for LEGACY, which became TESTAMENT and then took over vocals for EXODUS between 1986 and 1993 replacing Paul Baloff. He has toured the world and appeared on some classic efforts like 1987's Pleasures of the Flesh and 1988's Fabulous Disaster, among the many triumphs in his metal career. He went back to EXODUS for Tempo of the Damned in 2004… departing after that to form DUBLIN DEATH PATROL with vocalist Chuck Billy. Most recently, he joined forces with STRAPPING YOUNG LAD's Gene Hoglan to unleash TENET on the masses. That band released Sovereign in 2009 to much critical acclaim, demonstrating his furious vocal prowess more than ever.

The Metal Den's Randy "Rocket" Cody has conducted an exclusive interview with vocalist Steve "Zetro" Souza for his loyal worldwide Den Headz.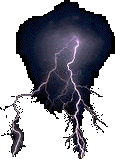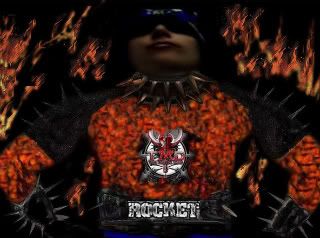 Rocket: Where were you born and raised?

Steve: Born in Oakland , CA. Raised in Dublin , CA.

Rocket: Do you come from a big family?

Steve: No, very small. My Grandparents were from Portugal.

Rocket: Do you recall your first rock concert?

Steve: Yes, I went and saw Kiss the day Elvis died at the Cow Palace in San Francisco 1977.

Rocket: When did you first start singing in bands?

Steve: I sang in a band with my Brother John and Phil Demmel from Machine Head. It was called Metal Warrior.

Rocket: Who are some of your biggest vocal influences?

Steve: Obviously Bon Scott, Lemmy from Motorhead, Udo from Accept, Johnny Rotten from the Sex Pistols, Jello Biafra from the Dead Kennedy's.

Rocket: You were the vocalist for TESTAMENT, when they were called LEGACY… and then you appeared on the band's 2001 First Strike Still Deadly album, which is essentially a re-recording of tracks from their first two records. Are you a fan of that band's new music today?

Steve: Yes I am very much so. If you look in the writing credits of the Formation of Damnation, you will see that I helped write Chuck Billy lyrics on More Than Meets The Eye and Dangers of the Faithless.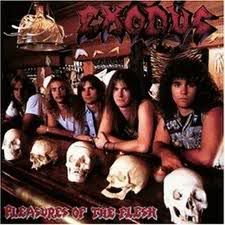 Rocket: Killer. How did you get the gig with EXODUS?

Steve: They came to me, and said, we love what you do with Legacy, what do you think about auditioning for Exodus? I said what about Paul Baloff? They said, they didn't think that Paul would be able to handle the vocal tasks that were being written by Gary Holt at the time.

Rocket: Do you have a favorite moment over the years from performing at a really large concert or meeting a certain fan which meant a lot to you that you can share?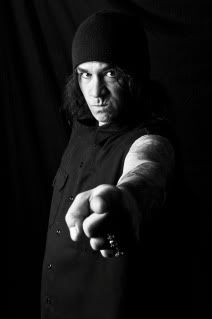 Steve: All the concerts that I get to play with my hero's are special to me. I'm still very much a big fan of even new bands, so when they come up to me and tell me the reason they are playing metal was because of me or Exodus, that's the best compliment I can ever get.

Rocket: What's your opinion of the current thrash metal scene?

Steve: Growing and getting larger, it seems like thrash metal is in everybody's back pocket, and when just ten years ago, it seemed like it was wiped off the face of the earth. We have a lot of great new thrash bands, plus all the old classic ones, that are still giving us new music.

Rocket: If you could have sang for any rock band in history – only one – which band would that be?

Steve: AC/DC.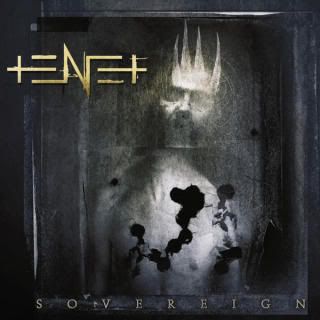 Rocket: You've recently worked with drummer Gene Hoglan in TENET band. I heard some music
from Sovereign and was totally blown away. Was that a fun project to work on?

Steve: Sure, I was contacted by Glen Alvelies and said he was doing something with Jed Simon and Gene Hoglan, and he thought my voice would fit perfect for the project, so I listened to what they had previously recorded with Jed Simon singing, and I totally loved it. So I went into the studio and recorded what Jed wrote. It took me three days, and the rest is history. Never have toured with Tenet yet, maybe in 2011.

Rocket: Where was that album recorded and who produced it?

Steve: All different places, Canada , Philadelphia and I did the vocals at Testaments studio in Oakland , CA.

Rocket: What is your all-time favorite song to sing live and why?

Steve: "Fabulous Disaster". When we play it, the crowd goes fuckin' crazy.

Rocket: What's next for you?

Steve: I'm signing a deal with a band I have put together called AC/DZ and that will be out with Vanity Music Group. The same people who set this interview up, who I'm completely pleased with and are going to change the way people look at the industry.

Rocket: What's the one piece of advice you'd give to someone who wants to be a heavy metal vocalist?

Steve: Have it in your blood, it comes from the heart. You can't turn it on or off. I'm 46 years old and I live it every single day of my life.

Rocket: Where do you see yourself in ten years from now?

Steve: Singing in AC/DC.

Rocket: Thanks very much for rocking this out with me. Best of luck with your music moving forward.
Go ahead and give special thanks out to any of your friends, family and supporters.

Steve: I want to thank everybody and all my fans for supporting me over the years in all the projects that I've done. Special thanks to of course, Paula, Chuck and Dave at Vanity, because of them, I will finally rule the world!!!!!

http://www.myspace.com/stevesouza

You should
log in
to submit a review.