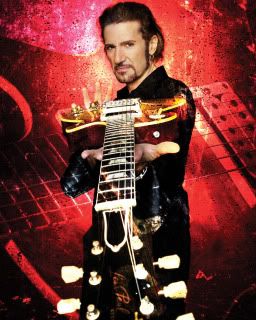 Guitarist Bruce Kulick is most well known for his twelve year stint in the legendary rock act KISS, but he's also played for many other big names in music, including MEAT LOAF, MICHAEL BOLTON, UNION (with ex-MÖTLEY CRÜE vocalist John Corabi) and BILLY SQUIER. He has been a full time member of GRAND FUNK RAILROAD since 2001 and is now set to release his third solo record entitled "BK3", which will be released in North America on February 2nd through Twenty 4 Records/Rocket Science Ventures and in Europe on January 29 via Frontiers Records. The first single from "BK3" was released on January 12th. The rocking track "Hand Of The King", featuring Nick Simmons (son of KISS bassist/vocalist Gene Simmons), is a digital-only release now available at all online music stores.

Produced by Jeremy Rubolino and in the works for nearly six years, "BK3" is an electrifying return to form for Kulick, featuring guest appearances from members of KISS, THE KNACK, TOTO, and MÖTLEY CRÜE.

The Metal Den's Randy "Rocket" Cody has conducted an EXCLUSIVE interview with Ex-KISS guitarist Bruce Kulick for TMD's loyal following of DEN HEADZ all across the globe!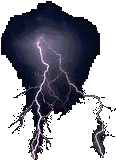 Rocket: Where were you born and raised?

Bruce: Brooklyn, New York.

Rocket: Do you come from a big family?

Bruce: No, have one brother.

Rocket: What bands first drew you to Rock N Roll music?

Bruce: The British invasion, from Beatles to The Who, to Cream and Led Zeppelin. Of course Hendrix broke from the UK.

Rocket: Can you recall the first rock concert you ever attended?

Bruce: I saw the YOUNG RASCALS and the opening acts were CREAM and THE WHO!

Rocket: Who are your biggest guitar playing influences?

Bruce: Hendrix, Clapton, Page, Jeff Beck, EVH… just for a few.

Rocket: Did you ever take any formal guitar lessons?

Bruce: Yes, in the earliest stages and then took some theory lessons.

Rocket: You hit it big in the rock scene first playing on MEAT LOAF's "Bat Out of Hell" tour in '77-'78.
Can you share a favorite on stage moment from that time in your musical career?

Bruce: Well, I was quite moved that we went from playing some smaller venues to arenas. When I played my local college in Queens, called St John's, I was very excited as I remember seeing TRAFFIC perform there!

Rocket: How did you get the gig with KISS?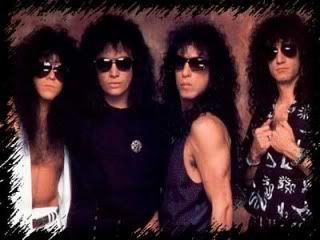 Bruce: I knew the guys and being in NY helped. When Paul asked me to do some "ghost guitar" work on ANIMALIZE I proved to be a good player. When Mark St John was too ill to do the European tour, they asked me. And for 12 years there I was lead guitarist of KISS.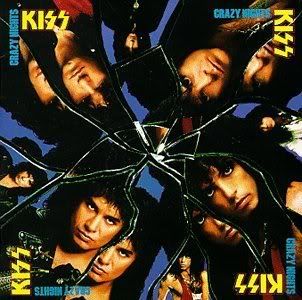 Rocket: Do you regret not getting to wear the face paint?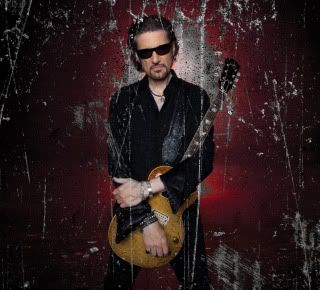 Bruce: Not at all.

Rocket: What would you say is the biggest misconception people have about Gene Simmons?

Bruce: That he is cheap. He can be very generous.

Rocket: In the 12 years you were part of KISS, what was your favorite song that the band recorded?

Bruce: I guess most of REVENGE was really strong for me. But I loved Tears Are Falling and Forever as well.

Rocket: If KISS is ever to (finally) get inducted into the Rock N Roll Hall of Fame, do you expect to be part of the ceremony?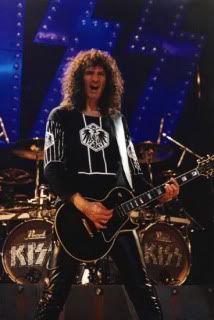 Bruce: I hope so.. but no matter, I am part of the family!

Rocket: Changing gears, you are getting ready to release your third solo album entitled BK3
in Europe on January 29 via Frontiers Records and in North America on Feb 2nd through Twenty 4
Records/Rocket Science Ventures. What can you tell us about this new collection of songs?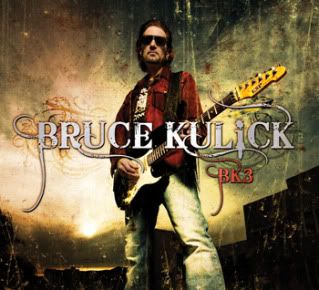 Bruce: I feel it is my best work yet, and I have to say that the reaction so far has been amazing regarding the new music. I was very fortunate to have some great guests perform, but overall I think the CD has all strong songs and sounds great!

Rocket: Where's the best place for fans to purchase a copy?

Bruce: This time, it should NOT be hard for online, stores, my website, iTunes, etc. I have proper distribution.

Rocket: What kind of guitars are you playing live and in the studio currently?

Bruce: ESP's , GIBSON's, PRS, etc.. I have so many. I am a guitar freak.

Rocket: What kind of amp rigs?

Bruce: Marshall, Orange, Fender Bassman, Egnator.

Rocket: What is your opinion of how 'free downloading' has drastically affected record sales
in the 21st century?

Bruce: The concept that some people think music is free is appalling to me. Period. The internet is cool, and a great way to keep in touch with people and of course I think iTunes rules, but I miss CD shops!

Rocket: What are some of the upcoming shows that you'll be playing in support
of BK3?

Bruce: I have some events planned like the Cat Club gig in West Hollywood on the 1st of Feb.

Rocket: What's the one piece of advice you'd give to a kid starting out with a guitar and
the Rock N Roll dream?

Bruce: Listen, watch and learn.. and do your own thing.

Rocket: What do you think you would've ended up doing for a living had you not become
a professional musician?

Bruce: An architect.

Rocket: Thanks very much for rocking this out with me. Best of luck with
your music. Go ahead and give special thanks to any of your supporters.

Bruce: Thanks, Rocket… and please thank you to all my fans! You will love BK3. Check out my website for news, etc.

www.kulick.net
www.facebook.com/officialbrucekulick
www.myspace.com/brucekulickmusic