The Metal Den was created by legendary Rock n Roll journalist Randy "Rocket" Cody. Is your up and coming heavy metal band looking to take your 'publicity' to the NEXT LEVEL? Press releases, bookings, band publicist, band management, phone consultations… The Metal Den Promotions is metal's most widely acclaimed PR operation via the worldwide web today!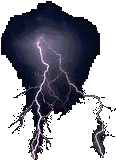 Seven years ago, "Rocket" began to develop his following as the most viewed writer @ metalunderground.com.
Rocket's online band articles have received over one million page views worldwide since 2006!

(Click Logo For Rocket Sample)

The phenomenal success Rocket experienced during his tenure at metalunderground.com helped inspire the launch of THE METAL DEN.COM in 2006 with partner Eddie Karam.




TMD news is read in over 125 different countries and has been featured
at many of the most popular hard rock/heavy metal music sites around the world.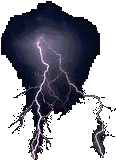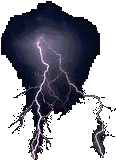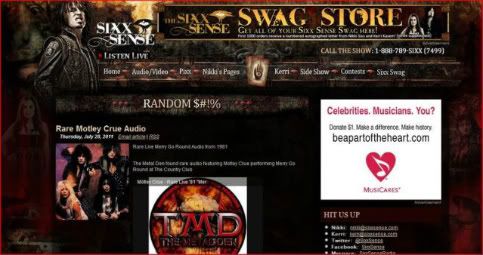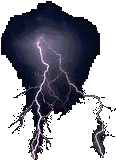 (CLICK each screenshot to see the highly acclaimed
media placements for TMD!!)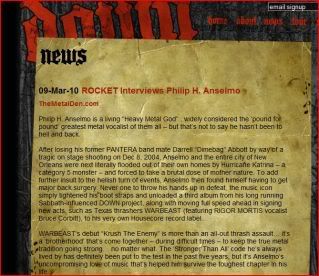 TMD's site received a record 100,000 page views
between March and April of 2010!!!
(Source: Quantcast)

Over the past two years alone, TMD's site has enjoyed over
250,000 visitors and over 500,000 page views!!!



TMD rocks the most competitive Battle Of The Bands
contests, helping discover the HOTTEST up and coming musical acts
emerging out of the underground of metal!

Next contest is March/2014!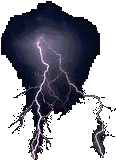 The Metal Den is a top underground promoter for
metal shows at the HOTTEST festivals/venues:
The Metal Den organizes the coolest
networking events. Check out our rocking TMD party from Dec/'06:
The 2nd annual TMD networking event is slated for Dec/2013!!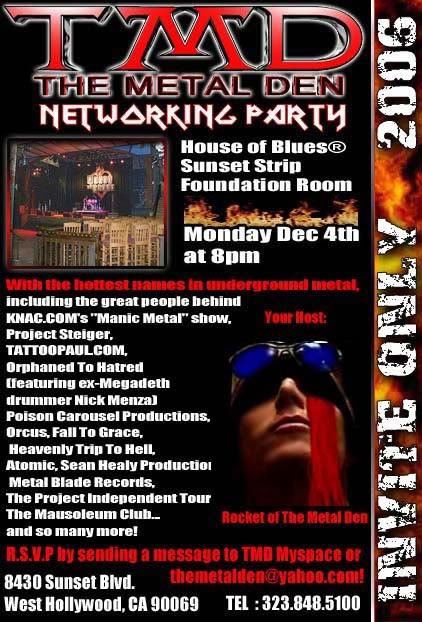 Over all of this time, Rocket's The Metal Den has handled major online publicity for countless top underground metal acts such as Crowned By Fire (Molten Metal Productions), Mutiny Within (Roadrunner Records), BEOWÜLF (Venice Underground Ent.), The Sign Of The Southern Cross (Season Of Mist), Ninetail (DRP Records), EkoTren (Burnhill Union Records), Sargon (Old Cemetery Records), and Hostility (The Pen Records).
The number ONE reason bands don't make it today… they simply don't know how to use
PRESS RELEASES to drive their own PUBLICITY!

TMD Promo only works with bands that we believe in. Period.
We are always looking to work with bands that show promise but need some support and guidance.
We believe your musical group understands that it takes good publicity to get places.
From your professionalism in the way you present yourself as an act to the music you create, it's obvious your band is working hard to try and make it above the rest.
TMD Promo's unique 'press marketing' service for bands helps properly expose your act's music to labels, booking agents, media and consumers via www.themetalden.com and TMD's acclaimed sites on Facebook, Twitter, MySpace and ReverbNation.


The Metal Den has been published at all of the top metal news sites, including:
SMN News and many more!!!

"The Newest Hottest Metal Site On The Net! Bringing The Metal News To The Masses!"
– Google Search Engine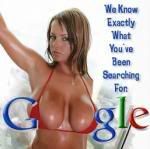 Is your band tired of…..
swimming in mediocrity?
Ready To Take Your Band To The 'Next Level'?
Ready To Join-Up With "The Best In The Biz"?
The Metal Den is waiting for YOU!!!

If you'd like to submit your band for consideration, send your EPK to:
Please allow 2 weeks for a response!