Richmond, Virginia (USA) metal act LAMB OF GOD return in 2012 with an ultra punishing collection of heavy rockers entitled Resolution, released through Epic Records. This reviewer is much happier with the results the band got this time around working with Wrath producer Josh Wilbur. Where I felt the latter was a drop off from their normal greatness, the fact is that these dudes came to throw it down with a vengeance to silence the critics (namely ME).. and, man, I got nothing but respect.

The album kicks off with the extremely doom-ish "Straight For The Sun", perfectly showcasing the fiercest throat in all of metal that belongs to none other than Randy Blythe. If you are a fan of a band named EYEHATEGOD, as I am – than you will love this song even more. Like Mike Williams, Blythe takes his vocal chords down a hellish exercise in how to push them to the absolute limit by growling and screaming like a pig that has been stuck over and over again with a burning skewer. You can't get much more balls to the walls as these cats do on the smoking-hot cut "Ghost Walking", where Blythe yells out the sinister lyrics: "You're lost in fever dreams and broken hope, decimation never looked so divine."

Whereas some critics wish this album was just a little less "produced" sounding, I enjoy the more polished production compared to the more raw Wrath. The PANTERA influence can certainly be heard all throughout, but I am totally cool with that because I feel the songs still stand on their own.

Some of my other favorite cuts are "Invictus", "To The End", and "Visitation". All in all, this is a good sign for the diehard fans who were disappointed with these dudes last effort. For me, Resolution puts this band right back near the top of the heap again as far as being the most brutal. I'd like to see them go even heavier the next time out, but who the hell am I to dare request such a thing?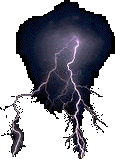 ROCKET REVIEW:
[starreview tpl=16]
LAMB OF GOD – "Resolution" (CD)
(Epic Records/2012)

1. Straight For The Sun
2. Desolation
3. Ghost Walking
4. Guilty
5. The Undertow
6. The Number Six
7. Barbarosa
8. Invictus
9. Cheated
10. Insurrection
11. Terminally Unique
12. To The End
13. Visitation
14. King Me

http://www.lamb-of-god.com/