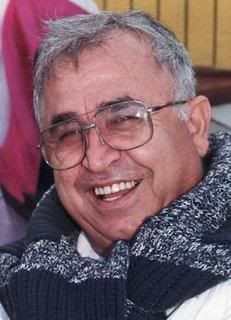 Police on Monday evening were looking for two juveniles seen running from a truck in which a man was found shot in the head in north Fort Worth.
Abboud Greig, 74, died at John Peter Smith Hospital at 8:30 p.m., according to the Tarrant County medical examiner.
Lt. Paul Henderson, a police spokesman, said witnesses told police they saw Greig stop his truck about 4:40 p.m. in the 2800 block of Lorraine Street.
Two juveniles — a male and a female — were in the passenger seat. Witnesses heard "a loud pop" and then saw the juveniles run off, he said.
Source: Alex Branch of Star-Telegram
(An ad from when the club was open)
The legendary Texas groove metal band PANTERA got their first start playing the beloved Joe's Garage venue in Fort Worth, owned and run by "Ab".

TMD sends out our most heartfelt condolences to the family & friends of Abboud "Ab" Greig.
Listen to Pantera perform "Domination" live at Joe's Garage in '89 HERE.
"Abu or "Ab" (as we all knew him) used to own one of the hottest live music metal venues in Cowtown: Joe's Garage. Thanks to Joe's Garage, Ab became a huge part of the early metal scene here in D/FW. A young Pantera played at Joe's countless times… this club was part of their introduction to the world. We will always remember Ab and the bands he brought to the club and his influence on our youth. Ab, we will never forget you!!!"
"Ft. Worth lost one of it's original METAL club pioneers last night. He brought more cool shows to D/FW than most of the venues of the last ten years combined. We're saddened, angry and outraged all at once."
– ASKA
Hogleg would like to send our condolences to the Greig family…
"Ab" gave us our first club gig back in the early 90's and we really appreciate that and all the other great things he did for the DFW music scene. Joe's Garage was the staple of the metal music scene in its day… all the metal bands in DFW should raise their glasses to this man and salute… RIP!
– Hogleg
"Joe's Garage…well, it is sad that Ab "5 measly bucks" Greig has died and it seems he was taken by a couple of sorry ass punk kids!!! Myself… I grew up at Joe's watching Pantera, Gammacide, Hydra, Hammer Witch… countless death metal shows… and got my stage cherry broke playing with Blackhawk at Joe's… the first band I was ever in back in the late 80's and early 90's and can say that Joe's is where I saw my first local metal bands play that inspired me to do what I have done musically. And "Ab" was a big part of it!! He was one of the coolest bar owners you could have known… and if you were in a band all ya had to do is ask and ya got a show… even if ya sucked lol! I was a impressionistic wide eyed kid of 17 the first time I ever went to Joe's and met "Ab" and his wife "Ruth"… they were the coolest!! He knew us "kids" drank…but if ya didn't act stupid you were all good. And the parking lot parties were infamous!!"
– Phil Holland from ALCOHOLLICA
"For those of you who went to or played at Joe's Garage ,"Ab" was a fixture as the owner of Joe's Garage. He will be missed."
– Homer
"Just like many other bands such as Pantera, Solitude, Hammer Witch, Utopian, Diciple, Rotting Corpse, Cannibal Corpse, Godflesh, Grave, Deadhorse, Carcass, Sepultura, Foghat, Sacred Riech, Gorguts, Massacre, Nuclear Assalt,… Hell, this list could on and on, We all played at Joes Garage in Ft. Worth Tx, since Joe's closed, no other club has picked up the torch really, that place was more than a club to me. It was were I met many many friends that I still have to this day! With that being said Gruesome Fate is sad with the passing of "Ab", Joe's Owner. He used to let me take money at the door. After he would count the money, he would give us the gig that I had been begging for for weeks such as opening for Cannibal Corpse."
– Gruesome Fate
Visit Joe's Garage tribute page on MySpace
and leave some words of R-E-S-P-E-C-T:
www.myspace.com/joesgaragefw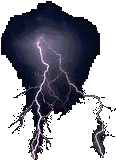 http://www.pantera.com/