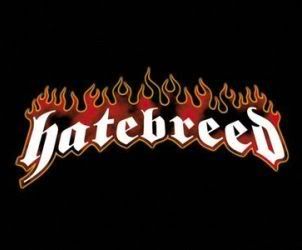 The band's re-working of Suicidal Tendencies' "Suicidal Maniac" is now available for purchase.
Please click here for more:
As previously announced, each digital track purchased will count toward iTunes' "complete my album" initiative. The more you buy, the less you pay for the full album on 5/5/09.
"Thirsty & Miserable" (Black Flag) is also available now. Click here for more:
Additional forthcoming digital singles from FOR THE LIONS will be available on iTunes as follows:
4/14 – "Shut Me Out" (Sick Of It All)
4/21 – "Ghosts of War" (Slayer)
4/28 – "Escape" (Metallica)
In video news, HATEBREED's new video for Slayer's "Ghosts Of War" is slated to world premiere on MTV2's Headbanger's Ball vlog on Thursday, April 9th and on air on Saturday, April 11th. Directed by Toaster In The Tub & LIVE DOMINANCE director Kevin Custer, the new video is the first to feature the return of guitar player Wayne Lozinak. A teaser clip is available here: http://www.youtube.com/watch?v=sPMPcDpBXxc
FOR THE LIONS, to be released on E1 Music (formerly KOCH Records), is the follow-up to the band's #1 Billboard charting DVD, LIVE DOMINANCE (released September of 2008) which left fans "Picking their teeth up off the floor" and "sounding immense" according to Outburn and drawing raves from Kerrang!, Decibel and many more.
HATEBREED offers more info on FOR THE LIONS here below:
http://www.youtube.com/watch?v=HPSO_qkh9JI
For more on HATEBREED, please visit www.myspace.com/hatebreed or