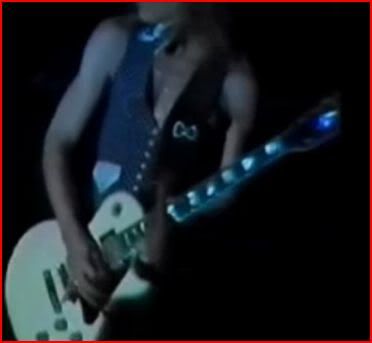 Before he rocked the world with OZZY OSBOURNE, late guitar great Randy Rhoads blazed it up with QUIET RIOT. Check out Randy performing an extended guitar solo with QUIET RIOT – during a show at the Starwood on October 25, 1979.

"Blizzard of Ozz" would ultimately be released on September 20, 1980 in the UK and on March 27, 1981 in the United States. "Blizzard of Ozz", considered one of heavy metal's greatest albums, has sold over 6 million copies worldwide.

Was Randy the best ever? Well, one thing is for sure, his six string wizardry will never be forgotten.

Watch the extremely rare footage below!