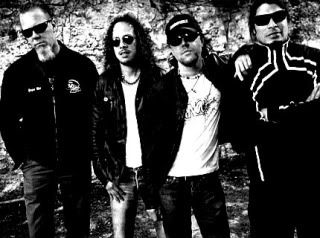 The biggest metal band in the world has issued the following statement:
"There's been a little chatter here and there about us filming a few shows this summer for potential release on DVD and among the countless internet rumors, these ones are actually true! We thought it would be cool to document a few shows that are unique and sure to be extra memorable for us, and hopefully for you too . . . first up are the three sold out shows in Mexico City, Mexico at Foro Sol on June 4, 6, 7 and later this summer, we also plan to have the cameras rolling at the sold out show in Nimes, France at Arenes de Nimes, the historic Roman amphitheatre where we'll be on July 7.
For any Metallica friends going to these shows, bring your war faces and don't be scared of the cameras!!
As usual, more to come…"