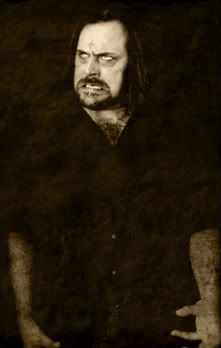 "This morning we went to the airport in Honduras and the fine folks at Taca Airlines gave our tickets away to other people, and when we tried to change the tickets and make the remaining shows, there were no other flights available to get us to El Salvador, and the promoter expected us to drive across countries, through document and border checks and with no guarantee of safe return. And, because our agent didn't give us any contact info or contracts for the promoters down there, or answer his phone (we called 100 times with no answer), we were forced to come back to the States, completely because of the way this Central American run was mishandled by the promoter in Central America and the agent. We had no choice but to come back or get stuck there without flights.
We are in touch with our evil attorney and I can assure you someone will pay for the fucking we got and the fans got, with my and Deicide's sincerest apologies, but it was completely out of our hands…thank the unprofessional job of the agents involved and Taca Airlines, especially the supervisor of Taca Airlines in the Honduras airport… and to the local promoter in Honduras who fucked us last night, the fans there can thank you for Deicide never playing your country again…unless your so-called 'concert promoters' get their heads out of their asses in a big way.
I want to make clear that not only did we get screwed by shoddy planning, but the real losers here are our fans who were looking forward to seeing us play as much as we were looking forward to doing the shows – we know how crazed Central and South American fans are for a brutal Deicide show, and the fans got fucked. We try very hard to keep all our commitments, and you know we take care of our fans. I wish this had turned out differently, but the matter was unfortunately out of our hands. Keep it fucking evil as always."