In "Bringing Metal To The Children", Zakk Wylde, the former lead guitarist for OZZY OSBOURNE, unleashes
the most comical and endearing book written by a rock guitarist ever. You get tales of 80's decadence that lead you all the way down the shit-smeared trail of ole bearded one's storied career as one of metal's most fiercest six string murderers ever. For the chicks or dudes who followed the Oprah Winfrey book club, something tells me that you in particular should stay away from this read. There is more mention of feces throughout the pages (the Viking six-stringer hurling it across the room at roadies or Zakk accidentally taking a dump on his wallet when he was drunk) than anywhere else on the planet.

Let me make it clear that this book, co-written with Eric Hendrikx, doesn't just immerse you the reader in the crazy antics and heavy metal life of Wylde… it drowns you in it. I really enjoyed getting this kind of 'perspective' of one of my favorite guitar players. Like his buddy Dimebag Darrell, Zakk is simply one of a kind. He is always trying to get out of trouble with his wife, affectionately called 'The Warden'… one story shared in fact stars Dime himself. More than anything else though, I feel you do get a much deeper sense of how much the late great Pantera guitarist meant to the man. There's some great contributions by Rita Haney and other rockers, like Skid Row's Snake Snabo, where the 'young' Zakk is revealed before he actually won the job with Ozzy. It's hard to imagine Zakk as a shy, unassuming person, right? But at one time, the wildest cat in all of metal music was indeed just like any other trying to get their start.

Funny. Did I mention that this book is very funny? You are treated to Wylde's "true rocker test" (TRT), wherein the reader answers and self-scores ten questions to determine if he or she is a true rocker and should continue reading, or perhaps find a less dangerous occupation. Look, nobody said being a rocker was easy. Wylde is living proof that despite all the drama – this includes destroying a bar with a baseball club, being kicked out of Ozzy over the internet, beating serious alcoholism in recent years and blood clots that almost took his life, there is something to say about a man that has the ability to look deep within while still being able to break off the loudest laugh possible.

That's what Zakk Wylde represents to me: laughter and good times… and even better music.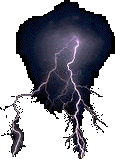 ROCKET REVIEW:
[starreview tpl=16]
ZAKK WYLDE – "Bringing Metal To The Children" (Book)
(William Morrow/2012)


http://zakkwylde.com/