ANTHRAX was founded in 1981 and is considered one of heavy metal's all time most popular bands, most notably being classified as one of the "big four" of thrash metal, alongside Metallica, Slayer and Megadeth.
Anthrax initially recorded their tenth studio album entitled Worship Music in 2008, the legendary metal act's first (and only planned) recording (that ultimately never happened) with singer Dan Nelson, formerly of Devilsize.
Although, Worship Music finally released in the late summer of 2011 with Joey Belladonna on vocals, Dan Nelson is credited as having co-wrote most of the songs on the Worship Music album. Considering this is one of the shortest rides as the lead singer for any band in rock history fans must acknowledge this is one of the last great Anthrax albums, so no matter what, Nelson's contribution to metal music is cemented forever with this brief glimpse into his incredible music talent.
The song "I'm Alive" was written when Dan Nelson was a member of the band. Anthrax premiered it live in 2008, when it was titled "Vampires".
"I'm Alive" was described as "beautiful and grand with a build that demands audience participation". The song was nominated for a Grammy Award in the category Best Hard Rock/Metal Performance, the band's fourth Grammy nomination.
THE METAL DEN's Randy "Rocket" Cody conducted an exclusive interview with Dan Nelson for TMD's loyal and devoted following of DEN HEADZ worldwide! (Original post date: May 20, 2009)

Rocket: Where were you born and raised?
Dan: I was born and raised in New York.
Rocket: Do you come from a big family?
Dan: I do. I have three brothers and one sister.
Rocket: What bands first drew you to heavy music?
Dan: Metallica, Master of Puppets. I heard it in Lake George on vacation as a kid.
Rocket: When did you first start singing in bands?
Dan: I first sang for my older brother Roy's band when I was around 12 or so. I remember not wanting to sing but play bass. My cousin was already the bassist, so my brother said I would have to sing cause I had the highest voice.
Rocket: Who are some of your biggest vocal influences of past and present?
Dan: James Hetfield, Jim Morrison and Layne Staley. Also, the big classic rock voices… Mercury, Plant, Daltrey, Gene and Paul, Tyler and Ozzy.
Rocket: Did you ever take any formal vocal lessons along the way?
Dan: I only took a few lessons after joining Anthrax, just to help prepare for touring. I learned some interesting things that worked for me, and some that didn't.
Rocket: Let's talk about the new album Anthrax is working on entitled Worship Music. Who is producing it and where is it being recorded?
Dan: It's being Co-Produced by both Anthrax and our lead guitarist Rob Caggiano. It has been recorded everywhere from NY to Los Angeles to Chicago.
Rocket: How has it been working with Scott Ian?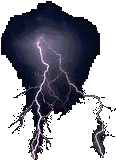 Dan: Like the Thrilla in Manilla every night. But more violent.
Rocket: Who is writing the song lyrics and will there be a theme?
Dan: Scott and I are. No theme, everything from zombies to politics will be in there. I prefer the dead dudes.
Rocket: Do you have a "pre-show" workout ritual that you do or are you pretty much ready to go at all times?
Dan: I don't really warm up too much. I sing an Alice in Chains verse or two, do a couple of push-ups and I'm off!!
Rocket: What's the one piece of advice you'd give to someone starting on vocals for the first time and looking to embark on the rock n roll dream?
Dan: Preparation and persistence are key. Everyone has a voice, the trick is to find your own.
Rocket: What do you say to all the old school Anthrax fans that might not be ready to give this new record a chance?
Dan: Change your attitude, open your mind.
Rocket: Where do you see yourself in ten years from now?
Dan: Fighting crime as Batman.
Rocket: Thanks very much for rocking this out with me. I wish you the best of luck moving forward. Go ahead and give a shout out to your biggest supporters.
Dan: Anytime, Rocket. Thank you to all the Anthrax fans out there. We do this for YOU!!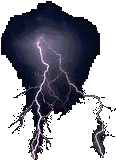 http://www.myspace.com/Anthrax
For part 2 of this interview, go HERE.