GEORGE LYNCH – Trailer For Behind The Player DVD

A trailer for legendary guitarist George Lynch's (DOKKEN, LYNCH MOB, SOULS OF WE) forthcoming IMV "Behind the Player" DVD can be viewed HERE.
George Lynch's unique melodic style and technical mastery have influenced countless fans for decades. In his IMV "Behind the Player" DVD, George gives in-depth lessons for how to play "Mr. Scary" and "Tooth and Nail" by DOKKEN — then jams the tracks with MEGADETH bassist James Lomenzo and KORN drummer Ray Luzier. The DVD also includes a behind-the-scenes look at George's life as professional musician, motion graphic VideoTab that shows exactly how he plays his part in the two tracks, and exclusive special features.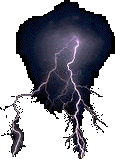 Read Rocket's NEW EXCLUSIVE 2009 interview with George Lynch HERE.