Do you believe in miracles? PANTERA fans do. Since being started just over a week ago, an exciting new cause launched by TMD on Facebook has quickly gained 500 members. The cause is calling for Dimebag Darrell's last studio tracks (meant for the 2nd Damageplan album) to be instead produced as the final studio record by the legendary Cowboys From Hell. Join HERE.

Vinnie Paul went on the record earlier this year with Face Culture to say he indeed plans to release the drum/guitar tracks as a special tribute album one day that would feature guest vocalists only. Lame, huh? That's why an an army of diehard Pantera fans support the idea to not do that and use them as the last and final word from one of metal's all time greatest bands!

The most genius thing of this whole idea when you think about it is that Rex Brown and Philip Anselmo would not even need to be around Vinnie Paul to lay down their bass and vocals. They could go into the studio separately from him to get the job done.

How could these tracks be heavy enough to even attempt using them as Pantera songs? It's well known that the first Damageplan record consisted of many rejected Pantera demo songs after Reinventing The Steel. In a nutshell… Damageplan music was always Pantera music. Dime said it himself about these unreleased tracks in November/2004 a month before his tragic on stage murder:

"We are gonna be blatant about Vinnie and Dime and the drums and the guitars. It's gonna be a thorough ass-kickin', and extremely brutal."


Join The Fight To Make DIMEBAG's Last Studio Tracks
The Final PANTERA Album!
(JOIN HERE!!!)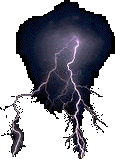 Here's a few of the many comments which have now appeared in support of the cause:

"This is our last hope of possible NEW PanterA, show your support! let Vinnie know how much this means to us! ~CFH~ Horns high…..to the pink beard in the sky! Getcha Pull!" – Dustin Gifd Townsend

"It might be a long shot, but this cause would be awesome if it happened." \m/ – Brandon Fretus

"MUSIC is my life, it can make you Happy,it holds memories, it is a part of my life as much as anything! Dime was the best guitarist in the world and I was very fortunate to have met him!!!! His music and life has been a part of mine for many many years and I think to hear anything by him would be a gift!!!! I'M all for this!! Bring it on!" \m/ – Lisa Pinkston

"Come on people one last Pantera Album…Believe In It…" – Andy Thompson

"Big Brother Vin, How about you do yourself and the rest of the PANTERA fans in this world the biggest favor you could ever give them (and me) and finally Bury this shit between you and Phil, at least long enough to make this happen? We all love you so much and I know it hurts to have this kind of shit in your life and it hurts even more to bear down and bury it. But when you do, you will feel the weight of the world lift off of your shoulders! Trust me Brother you wil be a new Man after it's all said and done! Much Love and Respect Brother!" – "WYLDE MAN"


Do YOU Believe In Miracles?
http://www.pantera.com/