TMD's resident 'Bad Man' weighs in on the heated topic:

I've been brewing this one up inside of me for years – now with all the recent celebration of the 20 year anniversary of PANTERA's classic Cowboys from Hell album being released, along with all the subsequent interviews that Philip, Rex, and Vinnie Paul have been doing in the media nearly every day… and as one of the band's biggest fans — I have to explore one heavy question in my own mind: is there a possibility that a PANTERA Reunion could happen in the near future?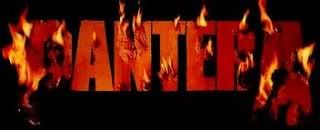 It's pretty safe to say that Philip and Rex are game at this point. The one that holds it all back is Dime's brother, drummer Vinnie Paul, who has made it clear to everyone he will never jam with the two ever again. Remember now, VP wouldn't allow Philip to attend Dime's funeral. All these years later, however, I also need to ask: what kind of message is that to send all the PANTERA fans that you let a psycho kill the spirit of PANTERA's music?

Vinnie Paul lets his PRIDE stop him from doing a PANTERA reunion with Philip and Rex… because he thinks in some way they both had something to do with his brother dying… when it couldn't be further from the truth. Let's look into out hearts on this matter… and dammit, you know DIME would want Vinnie to squash the drama with 'the boys'. Am I right?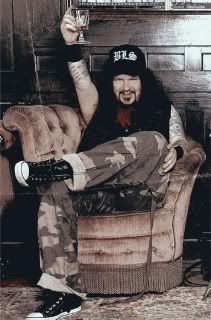 You know damn well that if Dime were alive… he would get PANTERA back together… for the fans and THE MUSIC!

What stronger message from the Metal music community could there be than to rise up against Dime's killer and the system that failed him? The fans want a PANTERA reunion. All we do every day/month/year since Dime died is talk about our love for him… why not show him? Rex Brown says that nobody could play Dime's parts in a PANTERA reunion. Hello? McFly? Ever heard of a dude named ZAKK WYLDE?

Even though he's not the guy that wrote the parts… nobody BUT Zakk Wylde could truly pull off the complexity of Dimebag's mutant-like shred and guitar tricks. Zakk was also good friends with Dime and Pantera… so it only makes sense. I also think the way Zakk got done by Ozzy and Sharon – after all those great years of service – was really LAME. The metal community owes the big fella and this would be our way of showing him our love for his incredible guitar playing. If you haven't listened to the new BLACK LABEL SOCIETY album, do it now — he absolutely destroys. There is not one person on the planet better equipped to take Dimebag's spot in PANTERA than ZAKK FUCKING WYLDE. PERIOD!

In the end, I know a PANTERA reunion is never going to happen… though it's one of those things that is held over your head every goddamn day that we celebrate the wonder of metal music. Let's face the facts — a PANTERA reunion would be the greatest thing to happen to metal since Cowboys From Hell made its ass-kicking debut two decades back… and literally saved metal music from its ultimate demise. Remember Grunge? It really did happen… we could be stuck listening to that lightweight bullshit… but NO… because of a little rocking Texas metal act named PANTERA that never gave up, even after struggling for ten years in complete obscurity as a 'glam cover band'… metal music survived and to this day continues to grow in great leaps and bounds.

Much gratitude needs to be paid to PANTERA… and on the flip side, the remaining original members need to show some gratitude to THE FANS who made them who they are. Do I care what anyone thinks about me ranting my opinion on all of this? HELL NO!

I run The Metal Den with the same exact passion Philip, Dime, Rex and Vinnie Paul displayed while performing in PANTERA all those great years… and so I just speak from the heart. I never got into this shit for a popularity contest… like most of the lame asses who are in the metal world.

I urge PANTERA fans to stand up with me and MAKE AS MUCH NOISE on this matter as possible… who knows maybe one of these days Vinnie Paul and company will change their way of thinking and do WHAT IS RIGHT ONCE AND FOR ALL.

Deed is done again, we've won
Ain't talking no tall tales friend
'Cause high noon, your doom
Comin' for you we're the cowboys from hell
ahhh step aside for the cowboys from hell

Horns UP!

Randy "Rocket" Cody
Creator, THE METAL DEN