Southern California crossover thrashers GREAT GODS OF GREED have self-released their eponymous debut album in 2012 and this reviewer straight up gives it a perfect score. I have listened to it at least a half dozen times already and I still cannot get enough. It's one of those rare times when you know something special has been accomplished. The lineup is fierce, people, featuring John Fallon aka "Johnny Rocket" on vocals, legendary SUICIDAL TENDENCIES/NO MERCY guitarist Mike Clark, Simon Johnson on drums, Marty "Muerte" Ramirez on guitar, and Eddie Jucius on bass. The album was produced by the band and Evan Rodaniche. It was recorded and mixed at The Emergency Room in Los Angeles, California.

My personal favorites are the absolutely sickening "All Out Warfare", "Black Monday", "Give Me My Meds", and "Obsessed", the latter which features a totally mellow guitar intro and then kicks into high gear like old ST always would, breaking off one of the heaviest riffs I have ever heard in all of my years – and as if that's not enough, the boys rock out one smoking hot cover of BLACK SABBATH's classic song "Johnny Blade" off 1978's Never Say Die!, that seriously must be heard to be believed.

I could go on all day long about how great this record is, because it is just that good. Nothing predictable happens all throughout. Each song is packed with a punch. Fallon is certainly going to be compared to Mike Muir, for his delivery is very similar. He spits out the vocals with a mean punk-fury, yet when he needs to sing… the dude can get the job done and hit the higher notes. Hell, my opinion is that the overall guitar playing on this record is as heavy as anything I have heard in the past decade. I dare say it's more stellar than anything I've heard from ST since the epic Lights, Camera, Revolution in 1990. You will simply be pummeled into submission by one goddamn electric riff after the next tied to a blitzing rhythm section for GREAT GODS OF GREED are here to do nothing more than crush you with their jubilant slam dance anthems. I predict heads will be rocked for many many years by this bad boy. Are you ready for this? Be prepared to wipe the blood from your ears, homey.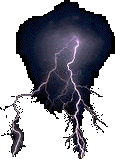 ROCKET REVIEW:
[starreview tpl=16]
GREAT GODS OF GREED
"Great Gods of Greed" (CD)
(Self Released/2012)

1. all out warfare
2. end of days
3. the almighty dollar
4. black monday
5. nitemare
6. great gods of greed
7. requiem of a madman
8. new reprieve
9. give me my meds
10. obsessed
11. intro
12. lies
13. darkness
14. two minutes to mayhem
15. johnny blade

http://www.facebook.com/pages/Great-Gods-of-Greed/

http://greatgodsofgreed.com