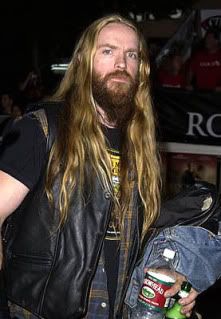 Barbaranne Wylde tweeted yesterday on the Twitter page of psychologist Marc F. Kerns, who specializes in alternatives to AA and abstinence:

"Hi Dr. Kern, how are you? I'm really great.. Z's 63 days sober… hope to see you soon."

All of this while the legendary guitarist's very own "Pot-gate" scandal has developed.

TMD broke news earlier about Zakk Wylde allegedly being spotted in a Medical Marijuana Dispensary in Los Angeles this past Friday morning (Oct 23).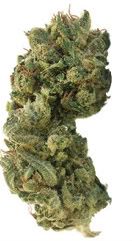 Now, the debate on whether or not this incident actually happened has begun to erupt at the Zakk Wylde.com forum.

Here are a couple of posts from members:

"Barb says it's not true, she seemed rather pissed about it as well…"

"B and Z were laughing their asses off afterwards…. They think it's Andrew Bryniarski as he dyed his hair blonde, he's a total pothead, and never takes off his vest… "

Zakk Wylde himself recently got cleared by Doctors for an upcoming Halloween BLS performance.
It will be his first time back on the stage since being diagnosed with blood clots back in August.

http://www.blacklabelsociety.com/