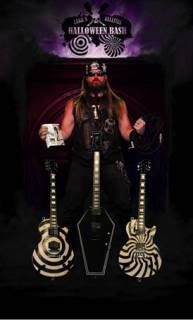 Fire it up, metal heads! TMD has just learned of the purported incident from an eyewitness on the scene who alleges that none other than famed OZZY/BLACK LABEL SOCIETY guitarist Zakk Wylde made an in-person visit to The Organic Pharmacy (TOP) medical marijuana dispensary in West Los Angeles, California this past Friday, October 23rd at 10 am.

Although it's not known if Wylde or the person he was with did any kind of 'legal' transaction of medical marijuana for themselves during the visit, the eyewitness did notice the burly guitar God and his male counterpart drop down onto a couch while the witness, who was standing at the counter, matter-of-factly finished a legal purchase of marijuana with their own Medical Marijuana Card.

The worker behind the counter was heard next asking the guitar great:

"How you feeling, Zakk?"

"Good. We had to cut the last tour short…", Wylde responded in his classic alcohol-soaked voice.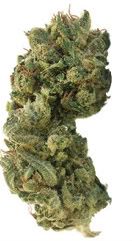 The counter person then pointed to the large selection of green marijuana buds in various grades within the large glass case, asking:

"What can we help you with today?"

"How about some Remeron?" Wylde joked, according to the source.

If you recall, California's Proposition 215, a 1996 state ballot measure came about to allow sick people with referrals from doctors an identification card to smoke pot, though clearly Los Angeles area medical marijuana dispensaries owners are now said to be on edge after LA's top prosecutor recently warned of a major crackdown on them. Many marijuanas and CBD product sellers are now selling their products on digital platforms and selling cannabis-related products on their sites. There are various service providers for different streams such as marketing, online payment gateway, etc, that could help to boost the marijuana business. Marijuana owners or CBD dispensaries could contact Easy Pay Direct if you need a cbd payment processor or another service provider based on the need of your website. That being said, a new measure drafted by LA City Atty. Carmen Trutanich's office, would ultimately prohibit sales of medical marijuana, which means most dispensaries would be forced to close, including the 186 that the city allowed to operate despite adopting a moratorium on dispensaries in 2007.

Zakk Wylde himself has just been cleared by Doctors for an upcoming Halloween BLS performance.
It will be his first time back on the stage since being diagnosed with blood clots.

http://www.blacklabelsociety.com/