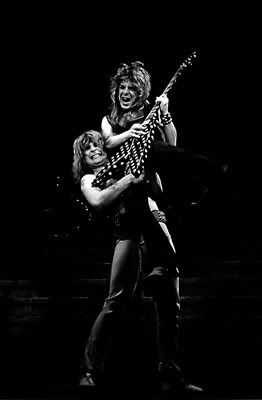 The Metal Den has obtained a couple still shots reportedly taken off footage that is from the long awaited OZZY OSBOURNE live DVD that features late great guitarist Randy Rhoads!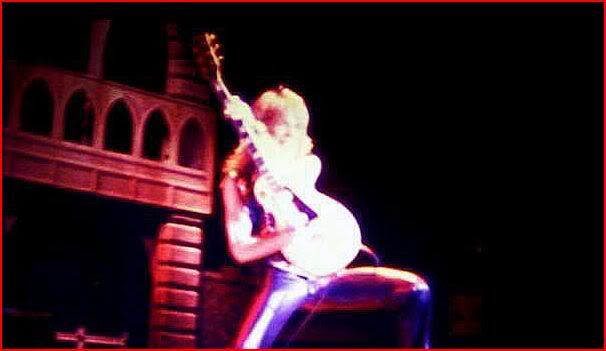 In November of 2010, Sony Music Entertainment was set to unleash re-releases of the classic Ozzy albums: Diary of a Madman and Blizzard of Ozz, featuring Randy Rhoads, with the original bass and drum tracks restored. These are said to be 2 disc Deluxe 30th Anniversary Editions with demos, rarities and previously unreleased live material. A limited Super Deluxe Edition of Blizzard of Ozz will be released in the U.K. only and features a newly designed DVD sized Digipak case with the 2 CD's, a 65 minute DVD featuring never-before-seen live concert footage & interviews with Ozzy and the band, 3 Fender guitar picks, stickers, a faux invitation to the resurrection of Alistair Crowley and an 18cm by 12cm glossy 58-page booklet.

However, it's now being widely reported that these releases apparently won't see the light of day until 2011.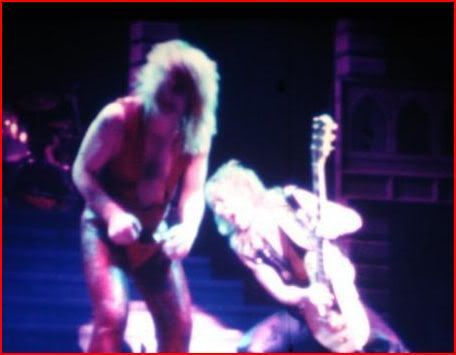 Ozzy Osbourne claims the disc boasts never-before-seen footage of his band performing in 1981. At that time, late guitarist Randy Rhoads was in the group and Ozzy even updated his Twitter page after watching the material, saying, "I'm speechless." Again, no word yet on when exactly the Ozzy re-releases and DVD will hit shelves but you can bet a ton of Randy fans eagerly await to see the historic footage.

****UPDATE*** TMD has learned that these still shots are NOT from the upcoming Ozzy DVD, instead these stills are from unreleased film footage owned by the Phoenix brothers, who have still not chosen to release front row footage they once shot to the public. When we were first sent the screen shots this information was not included. We have now been informed of this via a member of RandyRhoads.us. TMD is a news outlet… we report news, and sometimes when reporting a whole lot of news during the day, false facts can and will be involved. With respect to Randy Rhoads, TMD will NEVER stop its pursuit of promoting one of the greatest electric guitar players ever… and helping expose his music to a new generation and for the future generations after that. TMD will still continue its pursuit of the facts in Randy's story from a historical perspective… and around the time of his birth and death date every year, TMD will pay tribute to his musical legacy any way we see fit!!!

http://www.ozzy.com/us/home