Are You Ready To Get Rocking With The Metal Den Fan Club
And VIP/Backstage Pass Experience?

Den Headz, join TMD's fan club for 12 months – includes hot collectible TMD buttons (BRAND NEW 2013 designs) and stickers only available to new members, with 10% discount off any TMD merch (shirts/hats/beanies,etc.) and CD's at TMD Records, access to special fan club contests for chance to win rare bootleg recordings & rock/metal photos/memorabilia from the most legendary names like KISS, JUDAS PRIEST, PANTERA, OZZY, LED ZEPPELIN, METALLICA, and receive a monthly TMD email newsletter directly to your inbox that promotes the new bands emerging from the underground scene today, and alerts you to everything happening at TMD's new label The Metal Den Records with show passes that only fan club members get offered. Bottom line, you will be the first in line to all the coolest s#@! going down at TMD!!

Sign-up today to receive your first fan club mail package and monthly email newsletter sent out May 1st, 2013 upon your securing payment of only $49!!




The special VIP package called 'Backstage Pass' at TMD offers premium value for the most diehard metal fans, delivering a true front row experience and closer look into the behind the scenes world of the heavy metal industry today via acclaimed TMD creator, Randy "Rocket" Cody. As a VIP/Backstage member you will be given the best discounts and access to exclusive content (audio/video/photos/interviews/reviews) only available to VIP members. The yearly cost is $99.
Here is what The Metal Den's VIP/Backstage Pass Includes (over 12 months):
– 1 Backstage Pass Laminate (works as 15% discount card with participating bands on tickets/merch!!)
– 2 official TMD T-Shirts – any size, females get tank option (NEW 2013 designs!! $70 dollar value)
– 20% discount off exclusive TMD site merchandise (shirts/hats/beanies, etc.) and special promotional/ticket offers only available to VIP members!
– 15% off any CD's at TMD Records, including TMD Records upcoming 1st compilation CD releasing in 2014!!




– Monthly VIP email newsletter which offers twice as much content as regular fan club newsletter, including Rocket's 'HOT PICKS OF THE MONTH', where he will point you in the direction of his favorite bands and music released in metal today!

What are YOU waiting for?

Get signed up today by selecting the Membership Package you want!

(Hit "Buy Now" button below)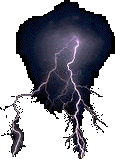 Any questions about club membership are to be sent to Rocket at themetalden@gmail.com