ROCKET REVIEW: SHATTERED DESTINY – "Fragments" (EP)



American progressive thrash metal act SHATTERED DESTINY have self-released a dynamic debut EP in 2012 entitled Fragments. The production, which was was overseen by the team of Martin Brändström (DARK TRANQUILLITY), under the supervision of Joacim Cans (HAMMERFALL) at Rogue Studios – is extremely impressive. Lead guitarist Roman Guryev shreds it up on the four tracks offered up here, smoking his fretboard so hard it seemingly ignites in flames. The four tracks on the EP are from a full-length concept story that follows one man's battles versus a society that's trying to throw him out.

My favorite cuts are the classical-sounding "Deceitful Heart" and skull-crushing "Epilogue". Both are really well thought out songs that feature the passionate vocals of JJ. "All I love is dead… alone and still, covered in red…", he sings in one verse. How can you not love that? The drumming is top notch, having been provided by Mark Zonder (FATES WARNING). I feel any true metal fanatic will simply love what these guys deliver. I seriously can't wait to hear what they will do on their debut full-length. SHATTERED DESTINY is a deadly serious musical unit. Their effortless ability to reach epic moments at every turn is uncanny. They seem to be one of the more well put together machines in the underground of metal today. I fully see a great future for this band and just hope others catch onto them as well.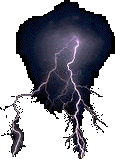 ROCKET REVIEW:

SHATTERED DESTINY – "Fragments" (EP)
(Self Released/2012)

1. Welcome
2. Deceitful Heart
3. Oblivion
4. Epilogue

http://www.shattereddestiny.net/

ROCKET REVIEW: SHATTERED DESTINY - "Fragments" (EP)

,