Portland thrash metal act TOXIC HOLOCAUST have released "From The Ashes Of Nuclear Destruction" in 2013, a collection of over ten year's worth of the band's rarities and demo cuts that will surely melt your face off. Joel Grind on vocals and guitar is at his grittiest during demo versions of many TOXIC classics, including "Ready To Fight", "Arise From The Cemetery" and "Thrashing Death".

My personal favorite is "Army of One" off Don't Burn the Witch split EP, because it just sums it all up for me. The psychotic drumming assault and ultimate thrash pummeling delivered here is just what the doctor ordered. "From The Ashes Of Nuclear Destruction" is an explosive assortment of 'blow your head off' gems that should hopefully do well to help introduce people to this band that have never heard of them before but mainly it is a great thing for a diehard like me who already loves them and wants to get their hands on more of anything they've done that is rare.



ROCKET REVIEW:

TOXIC HOLOCAUST –
"From The Ashes Of Nuclear Destruction" (CD)
(Relapse Records/2013)

01. Intro
02. Metal Attack
03. Deathmaster
04. Created To Kill
05. Ready To Fight
06. Arise From The Cemetery
07. Thrashing Death
08. Send Them To Hell
09. Never Stop The Massacre
10. Army Of One
11. Death Camp
12. Reaper's Grave
13. Death Brings Death
14. In The Name Of Science
15. Nuke The Cross
16. Suicide Eye
17. 666
18. Bitch
19. Agony Of The Damned
20. A.T.O.M.I.C.
21. We Bring 'Em Hell
22. Altar-ed States

http://www.facebook.com/ToxicHolocaust



Legendary NWOBHM band SAXON deliver their 20th studio album entitled Sacrifice in 2013. This reviewer can fondly recall witnessing this group perform live for the first time nearly thirty years ago when they toured America with IRON MAIDEN and FASTWAY on 1983′s epic The World Piece tour. At the time being only twelve years old, Biff and co.'s The Power and The Glory simply blew my little mind with its tough as nails, balls to the walls approach.

All these years later, this metal music machine has not slowed up one bit. Sacrifice is produced by vocalist Biff Byford and Andy Sneap and the production is overall superb. The band kicks it off with the creepy 'tribal' opener "Procession" and then launch into the killer album title track "Sacrifice". It carries some fantastic riffs by guitarists Paul Quinn and Doug Scarratt, definitely some of the most potent they have ever recorded. It will surely impress even the most critical metal warrior.

Other standout tracks are "Warriors Of The Road", "Stand Up And Fight", and "Wheels of Terror". The listener, whether they are an old fan of SAXON or not, will truly enjoy the meaty choruses and great rhythm section of Nibbs Carter on bass and Nigel Glockler on drums. All in all, while I don't rate Sacrifice as their very best, this is a solid collection of well-crafted songs that will stand the test of time.





ROCKET REVIEW:

SAXON – "Sacrifice" (CD)
(EMI Music Distribution/UDR/2013)

1. Procession
2. Sacrifice
3. Made In Belfast
4. Warriors Of The Road
5. Guardians Of The Tomb
6. Stand Up And Fight
7. Walking The Steel
8. Night Of The Wolf
9. Wheels Of Terror
10. Standing In A Queue

http://www.saxon747.com/



Venice Beach, California thrash/punks SUICIDAL TENDENCIES are back in 2013 with 13, the 13th studio album released by the legendary band. I wasn't too happy when I learned Mike Clark would not be playing guitar on this record (Check out Clark's recent work in GREAT GODS OF GREED, it simply kills), but I must admit that I am still totally digging what's been thrown down by vocalist Mike Muir and company with this rocking collection of songs. I have been listening to ST since I was a kid growing up in Venice, Cali myself… so I know what an ST album should sound like.

Produced by Paul Northfield, 13 takes the listener on a punked out, funked up musical journey that makes a longtime fan like me feel like you're going to a family reunion of sorts. Starting with track one's "Shake It Out", you get Dean Pleasants slamming guitar playing over the powerfully grooving rhythm section of bassist Tim "RAWBIZ" Williams and drummer Eric Moore.

My favorite tracks overall are "This Ain't a Celebration", "Who's Afraid?", and "This World". Muir yells out, "This one don't deserve my love!" Well, I think that 13 definitely deserves your love. All 13 tracks manage to merge the classic essence of ST with a fresh, modern production without seeming like they are trying too hard to impress. Let's face it, there's nothing that Muir has to prove to anyone. The dude is one of the greats and we're lucky he's even still got the desire to make new music.





ROCKET REVIEW:

SUICIDAL TENDENCIES – "13″ (CD)
(Suicidal Records/2013)

1. Shake It Out
2. Smash It!
3. This Ain't a Celebration
4. God Only Knows Who I Am
5. Make Your Stand
6. Who's Afraid?
7. Show Some Love… Tear It Down
8. Cyco Style
9. Slam City
10. Till My Last Breath
11. Living the Fight
12. Life… (Can't Live with It, Can't Live Without It)
13. This World

http://www.facebook.com/suicidaltendencies



Former PANTERA bassist Rex Brown finally tells his side of the story as a member of one of metal's most influential bands ever. Written along with acclaimed author Mark Eglinton (James Hetfield: The Wolf At Metallica's Door), what the reader is treated to is hands down the most brutally frank rock memoir you will ever read in your life. Brown pulls no punches when it comes to telling his 'truth' about how things really went down in CFH camp, ultimately explaining why the biggest heavy metal group of the 1990′s disintegrated after the tragic events of 9/11 in 2001. He is particularly hard on Dimebag's brother, Vinnie Paul, basically breaking the guy down to a totally predictable drummer that he easily got bored playing with so he would have to invent ways to play his parts different to make it fun for himself. Brown takes unmerciful swings at Vinnie's sex life, saying the legendary drummer regularly 'groped' female groupies but would only get laid maybe "one out of ten times". He always claims the 'titty bar' image Vinnie perpetuated was something that he absolutely hated and even goes on the record to say that Vinnie Paul was an utter embarrassment more times than not. One of the funniest sections of the book is when Rex describes Vinnie Paul snow skiing for the first time and knocking people down that got in his path, include families with kids.

Brown also points a finger at Dime and Vinnie's dad, Jerry, for taking money from the band when it was not deserved. But the coolest thing about the book for me is that Rex is actually just as hard on himself, Philip and Dimebag. He explains in fine detail exactly how things transpired leading up to the breakup of CFH after the difficult studio production of Reinventing The Steel. He tells his compelling story of drug and alcohol abuse that nearly killed him and takes you down the path of Anselmo's heroin usage around the days of Superjoint Ritual. I went to those concerts back in 2002/2003 and so while it was already apparent to me from Philip's painful-to-watch performances that he was in big trouble, this clearer picture painted helps you understand how bad dysfunctional things truly were.

I really liked how Rex breaks down the album making process and finer details of the powerful collaboration between he and the other members of Pantera. No matter how much drama went down, the bottom line is they were always about the music and fans when it came right down to it. That's what made them so special. Brown may be unrelenting in spilling the dirt but the one thing you come away with is how much he loved his band and how much he misses being in it.

This is a cautionary tale (beware of the 'hangers on') that will make you laugh out loud and wipe away a few tears at the same time, because while there's a lot of comical shit in this book, it does become quite heartbreaking of a read by the last sixty pages. Brown went down a path of his own hell dealing with terrible addictions during the end of Pantera and the start of his other band Down (that he is no longer in) with troubled Anselmo. Crazily enough, Brown even ends up in a mental institution at one point. The Down band project is looked at by most as the main reason animosity started between he and the Abbott brothers. But I think Rex helps the reader understand why it all happened this way and that he even played his new project's music to both Dime and Vinnie and seemingly got their approval. He never considered Pantera over until the brothers made it that way.

It's clear that the media war – for which Brown blames metal gossip magazines & online site Blabbermouth.net – are definitely 'partially' to blame for the demise of Pantera. It's like they took absolute glee in exploiting the escalating feud between Anselmo and the Abbott brothers, which made each man's pride and anger swell to a new level. What is sad to learn the most is that what it boils down to is that being in a band for fifteen plus years with anyone simply takes its toll. Although had Dimebag not eventually got killed by a crazed ex-Marine… there is no doubt in Brown's mind they all would have got back together in a room at some point and planned a reunion.

In the end, Brown is a survivor. That's what this book means to me. He battles incredibly throughout destructive drug usage fueled by the biggest nightmare of them all: losing Dimebag to the fatal on stage shooting in December/2004 while the brothers performed in their new project called DAMAGEPLAN. It's hard to fathom he would be blamed by Vinnie Paul for his brother's death. But being such a strong, resilient character who believes in God and his family, Brown stands tall at the end of it all, ready to make new music with Kill Devil Hill and continue to proudly celebrate the great Pantera legacy.


ROCKET REVIEW:

REX BROWN – "Official Truth, 101 Proof:
The Inside Story Of PANTERA" (BOOK)
(Da Capo/2013)
http://www.facebook.com/rexbrown


West Virginia groove metal masters BYZANTINE have returned in 2013 after a five year absence since the release of 2008′s Oblivion Beckons. Frontman and band co-founder Chris "OJ" Ojeda has not missed a beat and definitely is at the top of his game here handling rhythm guitar and lead vocals on this slamming collection of head crushers. OJ's voice brilliantly changes one moment from being brutally raspy to sounding perfectly clean in delivery the next. My favorite cuts are "Soul Eraser", "Forged in the Heart of a Dying Star" and "Caldera", which are highlighted by Tony Rohrbough's considerable talents on lead guitar. The song "Signal Path" is about Tony's recent brush with death and features the crazed drumming of Matt Wolfe and low end grumble by Michael "Skip" Cromer on bass. What I like so much about this album is how things go from being heavy as hell to totally Jazz mellow.

The coolest part of the story is that the band financed the production of this album with the help of fans, raising nearly $8,000 via a Kickstarter campaign in March of 2012. So it goes to show that though OJ and co. seemed to have gone away for good, the fans have spoken and literally brought them back from the dead. Any fans of Pantera, Meshuggah, Tool and Testament will simply love what they are doing. Very intelligent songwriting that crosses the vast rock landscape rarely seen in heavy music. I sure hope we don't have to wait another half decade before they record some more powerfully inspiring tunes. This is one of metal's all-time most underappreciated bands.





ROCKET REVIEW

BYZANTINE – "Byzantine" (CD)
(Gravedancer Records/2013)


1. Which Light Shall Never Penetrate
2. Soul Eraser
3. Efficacy
4. Forged in the Heart of a Dying Star
5. Caldera
6. Signal Path
7. Everything I Touch Bursts Into Flame
8. Posthumous
9. Pathogen

http://www.myspace.com/byzantine


San Francisco Bay Area thrashers HATRIOT, which features former EXODUS frontman Steve "Zetro" Souza in its lineup, have released their debut album entitled Heroes Of Origin, officially throwing their hat into the thrash metal ring. Packed with ten songs aimed to crush its listener into submission, the album was produced by Juan Urteaga (MACHINE HEAD, EXODUS, TESTAMENT) and includes guest appearances by none other than TESTAMENT's Chuck Billy and MACHINE HEAD's guitar shredder Phil Demmel.

I have always been a big an of Zetro from his days in EXODUS. To me, he's always had one of the most underrated voices in thrash and though this material definitely hits close to the Fabulous Disaster era at times, it's nonetheless cool to hear him deep in his element once again. Beyond enjoying the intensity of his raspy, Bon Scott of thrash vocal delivery the band itself is not chopped liver either. The guitar attack of Kosta Varvatakis and Miguel Esparza kicks some serious ass in a heroic manner for sure. The first three tracks "Suicide Run", "Weapons Of Class Destruction" and "Murder American Style" are peppered with heart-racing tempos and a steady as Captain American rhythm section deliverd by none other than Zetro's own real life sons. The blast-beat drumming by Nicholas Souza is on par with anyone else playing on the scene today and the bass handled by Cody Souza anchors it all down perfectly for me. I must admit that hearing an old timer like Zetro throw it down with his own two boys increases the cool factor for me quite a bit.

In the end, I test an album on whether or not I can put it on from start to finish a few times in the first day and then be able to do more listens the next without skipping songs. Heroes of Origin passes that test with no problem. The highlight of the record for me is "The Violent Time Of My Dark Passenger". Totally brutal and without a doubt Zetro's vocal ferocity has not dimmed in the slightest. I think old fans of EXODUS will be pleased with the output here, and the new generation of thrash listeners will be blown away by thrash done properly.





ROCKET REVIEW: HATRIOT

"Heroes of Origin" (CD)
(Massacre Records/2013)

1. Suicide Run
2. Weapons Of Class Destruction
3. Murder American Style
4. Blood Stained Wings
5. The Violent Time Of My Dark Passenger
6. Globicidal
7. And Your Children To Be Damned
8. The Mechanics Of Annihilation
9. Shadows Of The Buried
10. Heroes Of Origin

http://www.hatriotmetal.com/


American metallic hardcore masters HATEBREED prove why they remain one of the most important metal bands of their generation in 2013 by slamming their way through a simple yet brutally crafted collection of mosh pit anthems entitled The Divinity Of Purpose. Led by the pissed off Drill Instructor voice of Jamey Jasta, the band is so unrelenting in its heavy attack on every track that one can sense that these dudes have a really big chip on their shoulders. It's understandable. People get this intense musical unit all wrong.

They were recently falsely included in an article by CNN in 2012 that listed them as a "white power" band. But the truth is that they are not racist at all. The hammerheads over at CNN did make a correction in their article by removing Hatebreed's name, but like every other 'bullshit' card that is dealt to metal music, widespread damage had been done to their reputation. And let's face it. That is the kind of shit the American media does to people all the time. Smear and destroy. So do you think they really give a shit about ruining a metal band's image? These cats are totally DIY and work very hard at what they do to deliver a positive message to the youth of today, so something like this is just uncool. And putting that kind of label on someone, false or not, can typically prove to be fatal in this fickle ass world.

But Hatebreed is a bit of a musical legend, at almost 20 years old now. And legends never die. Like Pantera before them, this is a band that helps inspire the 'youthful underdogs' in our society with their encouraging lyrics… helping steer the younger people coming up in a crazy world in the proper direction, in a time that forces kids to grow up more quickly today to deal with the harsh realities that life brings.

The Divinity Of Purpose is Hatebreed's crowning achievement of their career. It kicks so much ass that it makes you want to grab someone and choke them out for shits and giggles. No but seriously, starting off with the perfectly dominating "Put It To The Torch", you feel like you've just entered heavy metal boot camp and are ready to get broken in for real. The fury in Jasta's voice tied to the steady riff assault of Wayne Lozinak and Frank Novinec on guitars is palpable and no more evident in hard hitters "Honor Never Dies" and "Own Your World", which are solidly constructed, grooving as all hell cuts and definitely the perfect fuel to truly set this record on fire.

"Who's got more heart than you?" Jasta barks, before hitting the powerful chorus on the latter song: "Fists up. Head high. We own the fucking world tonight!"

Having been co-produced by HATEBREED with Chris "Zeuss" Harris (SUICIDE SILENCE, ALL THAT REMAINS, SHADOWS FALL) and Josh Wilbur handling mixing duties, the album gets even more heavier I feel on the tracks "Before The Fight Ends You", "Dead Man Breathing", and "Nothing Scars Me". My personal favorite, however, is track eleven's "Boundless (Time To Murder It)", thanks to its all out riff chugging, 'fuck you if you don't understand us' attitude.





ROCKET REVIEW:

HATEBREED
"The Divinity Of Purpose" CD
(Razor & Tie/2013)

1. Put It To the Torch
2. Honor Never Dies
3. Own Your World
4. The Language
5. Before The Fight Ends You
6. Indivisible
7. Dead Man Breathing
8. The Divinity Of Purpose
9. Nothing Scars Me
10. Bitter Truth
11. Boundless (Time To Murder It)
12. Idolized And Vilified

http://hatebreed.com/


Former METALLICA bassist Jason Newsted returns to thrash in 2013 with a four song debut EP simply entitled Metal. Joining him on the effort are Jesus Mendez Jr. on drums and Jessie Farnsworth handling lead guitar and backing vocals. Is it any good? The war tune "Soldierhead" gets things rocking straight out the gate, with its obvious nod to MOTÖRHEAD. It's fast, gritty and you will not be able to listen to this track just once. It grows on you like a bad skin disease and fills you with enough testosterone to fight an army all by yourself.

At some points I found myself enjoying this song more than just about anything METALLICA has released since The Black Album. Why did it take Jason so long to come back to his roots? It makes you scratch your head when you hear how solid the musicianship is. On the second and third tracks, "Godsnake" and "King of the Underdogs", they are able to find a truly unique groove as a band that is rare nowadays. Newsted has more than an adequate singing voice. Sure, he's no Halford, but for me, the dude definitely gives it hell. And it works. Big time.

Track four's "Skyscraper" is my favorite tune. This song slams. Newsted is at his most gritty, and the vocals simply soar over the music. Great lyrics on top of it. This is some quality shit right here.
Any fan of metal music will definitely want to add Metal to their collection. I just hope he will release a proper full-length one day soon and dig in a bit deeper, because this is one of metal's very elite and Newsted is most certainly a force to be reckoned with.






ROCKET REVIEW

NEWSTED – "Metal" (EP)
(Chophouse Records/2013)

1. Soldierhead
2. Godsnake
3. King of the Underdogs
4. Skyscraper

http://newstedheavymetal.com/




Perth, Western Australia metal act PSYCHONAUT deliver their sophomore effort in the form of the thrashing as all hell studio effort Shock Them Dead!. This reviewer feels it is definitely one of the more solid productions you will hear. PSYCHONAUT cites many influences including KISS, W.A.S.P., JUDAS PRIEST plus LOUDNESS, and certainly that is all in the mix here for sure – killer lyrics and vocals that you normally only dream about – but for me really this record sounds like PANTERA met TYPE O NEGATIVE in some dark alleyway for a gruesome knife fight. It is vicious, over the top and just pure rock n roll mayhem. These cats are not playing around.

Shock 'Em Dead! was produced by the band, while recorded and engineered by Simon "Chaos Divine" Mitchell, PSYCHONAUT takes the listener on a 'goddamn electric' ride with fourteen tracks that are unrelenting and straight up will pummel your head from start to finish. Guitarist/vocalist Mark De Vattimo is one of the brighter talents to emerge from the land down under in recent memory. He's got a voice like a banshee to go along with his battle ready guitar riffs that are matched in intensity by second guitarist Mike Kaval, and overall the sound here is absolutely crushing. De Vattimo's voice is part Tom Araya and part Lemmy Kilmister. The rhythm section of Simon Hallett on bass and Brody Simpson on drums is as tight as it gets.

My favorite songs are the blazing "Rosemary's Baby", the annihilating "Knights In Satan's Service", along with the perfectly raging "Lemmy Von Frankenstein" and the epic "Thrash Metal Zombies". Any fan of extreme metal will simply love this album, because these guys effortlessly blend elements of thrash, death and classic metal with a modern feel and I think this is a band that is going to have a very big future.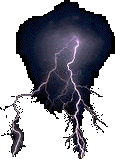 ROCKET REVIEW:

PSYCHONAUT – "Shock 'Em Dead!" (CD)
(Firestarter, 2012)

1. Darklord Rise!
2. Rosemary's Baby
3. Humungus
4. Knights In Satan's Service
5. False Metal
6. Oblong Box
7. Lemmy Von Frankenstein
8. Pound of Flesh
9. Botched Alien Probe
10. Il Pianeta Della Schimmie
11. Wolfman
12. WTCHD
13. Thrash Metal Zombies
14. Tooth of Dracula

http://www.reverbnation.com/psychonautaustralia



MACHINE HEAD unleashed their second live effort, Machine F**king Head Live, this year on November 13th via Roadrunner Records. What the listener is treated to is a nearly two-hour, double live album of brutal perfection that covers the band's eighteen year career in heavy metal. Hellalive was the group's first live CD released in 2003— but nearly a decade has passed since then, and the band has certainly grown in importance. They are undoubtedly well known for delivering one of the most epic live shows in all of heavy music.

Machine Fucking Head Live was recorded at different tour stops last year. It includes songs from throughout the band's catalog, including my personal favorites: "Imperium," "The Blood, The Sweat, The Tears", "Aesthetics of Hate," and "Locust".

Hardcore fans of the band will not be let down for the intensity is palpable from track one all the way until song fifteen. Bottom line you get Robb, Phil, Adam and Dave doing what they do best, ripping it up for the masses as only they can. Machine F**king Head Live is one of 2012′s very best.





ROCKET REVIEW:

Machine Head, 'Machine F—ing Head' Live (2-CD)
(Roadrunner Records/2012)

1. I Am Hell (Sonata in C#)
2. Be Still and Know
3. Imperium
4. Beautiful Mourning
5. The Blood, The Sweat, The Tears
6. Locust
7. This Is the End
8. Aesthetics of Hate
9. Old
10. Darkness Within
11. Bulldozer
12. Ten Ton Hammer
13. Who We Are
14. Halo
15. Davidian

http://www.machinehead1.com/