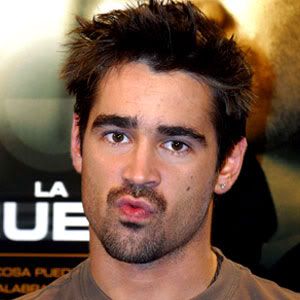 It's being widely reported that Paramount Pictures and MTV Films have revealed that actor Colin Farrell will portray the role of BLACK SABBATH's Ozzy Osbourne in a biography film about the Prince of Darkness.

During casting for the film, Ozzy and his wife Sharon both had different takes on who should play the role. Ozzy really wanted someone from his hometown of Birmingham – as to make the performance seem more authentic. Sharon wanted Johnny Depp, but Ozzy didn't want an American actor playing the role.

"I'd like to get a Birmingham guy to play the young lad in it because Americans can't do a good Brummie accent," comments Ozzy.




The 34-year-old Dublin actor, Colin Farrell, has landed the coveted role of Ozzy. Inside sources are saying that Colin and Ozzy have a similar lifestyle so it was a perfect casting.

Another source close to the story says: "At least Colin and Ozzy are on the same page when it comes to using four-letter words! Colin drinks, he smokes, he womanizes. He's just a sleeve tattoo away from being a real rock star."

*UPDATE (7/6): Gossip cop has spoken with Farrell's reps and they say he is NOT playing Ozzy.

http://www.ozzy.com