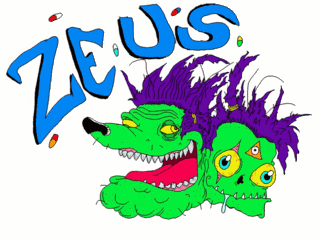 Charlotte, North Carolina (USA) death metallers ZEUS have unleashed a self-titled, self-released (DIY) demo recording of 12 hard-hitting death/grindcore metal tracks that definitely showcases quickly developing songwriting talent and brutally good musicianship among its players, led by Sam on guitar, Richard on drums, Brennon handling the screams, along with Deucey on bass and Adam on rhythm guitar.

From the devastatingly moshing metal/punk sound of "The Great Mechanical Pig", to the even more death embraced "Bullet Proof Fridge" and completely riveting blast beat rage of "What in Tarnation's a Skyscraper?", any fan of Cannibal Corpse and Anal Cunt will surely love Zeus. Vocalist Brennon shouts pain in his lyrics for my favorite track entitled "Frozen Head": My undead eyes have seen the ugliness of it all, shunned by the masses and shunned by the outside world, I lay wading in my own decomposition, I'm waiting to arise with rotting hands, To sleep no more amongst the bones of man.

But the band's most ambitious tune amid the bloody carnage is clearly "Turbo Tommy", which to me, sounds like Slayer met Acid Bath in a dark back alley during the night to compare notes on how to make the scariest sounding song possible.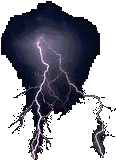 ROCKET REVIEW:
[starreview tpl=16]
ZEUS "Zeus" (CD)

(Self-Released/2009)
1. The Great Mechanical Pig
2. Exploding Horse
3. Bullet Proof Fridge
4. Char king Imperia'l
5. Turbo Tommy
6. Land of The Manatees
7. Queen of the Parasites
8. What in Tarnation's a Skyscraper?
9. Frozen Head
10. Operation Mountain Thrust
11. Blonde Mustache
12. John Baton