Fans, Bands & Promoters: Submit An "Unsigned" Band For Chance To Win $1,000 And Other Prizes!!



Fans all over the globe, submit metal bands to TMD Records during the month of August for your chance to win $1,000 and special TMD prize giveaways (TBA)!!!

The contest is simple:




Go out to local metal shows in your area and if you think a band is good enough then
you submit them and TMD begins a short interview process with the band to see if they are indeed ready to sign with the HOTTEST metal label in the world!!

Any bands that participate (also must be free agent status) by submitting bands get an automatic interview slot themselves – no waiting list to worry about. Your band could be signed to the FASTEST growing metal label: TMD Records! Are YOU ready?

There is no limit to how many bands you can submit. To apply, send basic band info (name/location/genre/site links) to : themetalden@gmail.com

Deadline to apply bands is MIDNIGHT on August 31, 2012. Only 6 roster spots will be filled.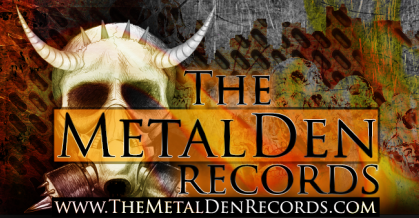 http://www.themetaldenrecords.com
Fans, Bands & Promoters: Submit An "Unsigned" Band For Chance To Win $1,000 And Other Prizes!!

,