ROCKET REVIEW: SEPULTURA – "Kairos" (CD)



Legendary Brazilian thrash act SEPULTURA returns in 2011, dropping a weapon of mass destruction in the form of Kairos, their 12th studio album and Nuclear Blast Records debut. Produced by Roy Z. (JUDAS PRIEST, HALFORD, BRUCE DICKINSON), this reviewer was immediately impressed by the absolutely doomsday, thrash-it-up guitar assault from fret-master Andreas Kisser. Dude rips it up like Dimebag, King and Iommi on the rocking "Dialog" and perfectly Slayer-esque "Mask". Derrick Green sounds more psychotic than ever before, track after track, almost as if he was trying to silence everyone once and for all about any idea of an original Sepultura lineup reunion with the Cavalera brothers. There were many moments when the sheer force of nature that is his roar on this collection of tunes made several hairs on the back of my neck stand up. I have always felt this guy is one of the most underrated metal vocalist's going today. As for the rhythm section on this bad boy, come on… Jean Dolabella, really? He is a monster on the kit and the low end is held down with some utter guts and glory by none other than Paulo Jr. – the only remaining original member.

As the story goes, the whole theme of the album is the concept of the time, and the title mirrors that. Kairos is an ancient Greek word meaning the "right or opportune moment. It's like an instant in time, it's a special time of change… just as the band itself has been going through since moving on from their past glory with a new singer and literal reinvention of sound that emerged. In life we are said to have many 'kairos' moments that get us to where we are trying to go in life. Let me say that I think Sepultura with Green is truly special and I just hope more people give him a chance… because I think where they are taking Sepultura now and in the future is one seriously brutal direction that dares old and new fans to get into what they are doing, and have always done: deliver political and thought provoking messages by way of a crushing sonic attack that made them one of the 90′s most important metal bands and now (thanks to the epic slaughter of my ears that is Kairos) finds them as truly being one of the greatest going today… even without the Cavalera brothers.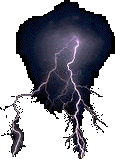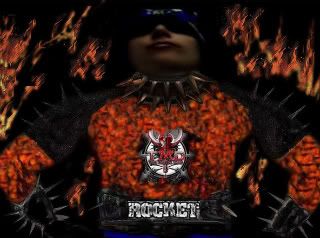 ROCKET REVIEW:

SEPULTURA – "Kairos" (CD)
(Nuclear Blast Records/ 2011)

1. Spectrum
2. Kairos
3. Relentless
4. (2011)
5. Just One Fix (MINISTRY Cover)
6. Dialog
7. Mask
8. (1433)
9. Seethe
10. Born Strong
11. Embrace The Storm
12. (5772)
13. No One Will Stand
14. Structure Violence (Azzes)
15. (4648)

http://www.sepultura.com/

ROCKET REVIEW: SEPULTURA - "Kairos" (CD)

,