ROCKET REVIEW: CROWBAR – "Sever The Wicked Hand" (CD)



American sludge metal act CROWBAR issues their ninth album – Sever The Wicked Hand – the first since 2005′s Lifesblood for the Downtrodden, and this reviewer simply loves every moment of the twelve brooding tracks offered up that finds vocalist/guitarist Kirk Windstein delivering his crushing, slow-doomsday metal riffs that I must admit are so heavy at times it sounds like the side of a house is about to fall on top of you. From the gripping opener "Isolation (Desolation)' to the album's title track "Sever The Wicked Hand" and the darkly powerful "Liquid Sky and Cold Black Earth", you the listener are treated to the true greatness of the legendary New Orleans underground band doing what it does best: ROCK… oh yeah, I hadn't even begun to talk about the killer 'groove' employed all throughout this fantastic album, most notably on "The Cemetery Angels" and my personal favorite, track six's "As I Become One". The rest of the lineup is occupied more than effectively by Matthew Brunson on guitar, Patrick Bruders on bass guitar and Tommy Buckley on drums.

However, let's not forget who is the true all-star of the party: Kirk Windstein. This guy is a beast and having just battled alcohol and other personal demons to step up and crank out such a defining masterwork in his storied musical career… is nothing short of a miracle. You can hear the pain, rage, and sweet salvation dripping off Windstein's vocal chords on poignant hard-hitters like "Protector of the Shrine" and track nine's "I Only Deal in Truth". I couldn't stop headbanging after I first started listening to early Crowbar and it's not any different now. This band is hands down one of the most underrated and definitely the most influential group to arise from the Louisiana metal scene, influencing countless acts. You would be silly not to have Sever The Wicked Hand in your collection at home for I feel it's one of the front runners for best metal album of 2011. Any fan of Kirk's other work in DOWN and KINGDOM OF SORROW will fall in love with his latest wicked as all hell musical journey.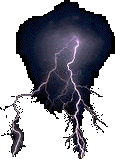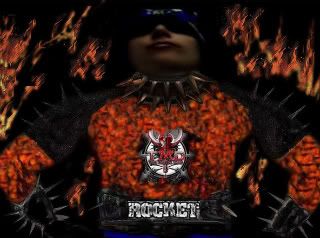 ROCKET REVIEW:

CROWBAR – "Sever The Wicked Hand"
(E1 Music/2011)

1. Isolation (Desolation)
2. Sever The Wicked Hand
3. Liquid Sky and Cold Black Earth
4. Let Me Mourn
5. The Cemetery Angels
6. As I Become One
7. A Farwell to Misery
8. Protector of the Shrine
9. I Only Deal in Truth
10. Echo an Eternity
11. Cleanse Me, Heal Me
12. Symbiosis

http://www.crowbarmusic.com/
ROCKET REVIEW: CROWBAR - "Sever The Wicked Hand" (CD)

,