UNSIGNED BAND NEWS: ROCKET Interviews EKOTREN



Cape Coral, Florida (USA) metal act EKOTREN have been rocking hard in the heavy metal underground since being founded in 2000, setting a standard for live performance that all upcoming acts will have to live up to for many years to come. The band released 2008′s "Light The Fire" via Blind Prophecy Records and received critical acclaim from all corners of the metal world and followed that up with 2009′s self-released "The Confessions of Gladys White" EP.

The Metal Den's Randy "Rocket" Cody has conducted an EXCLUSIVE interview with EKOTREN members John Sheldon (vocals) and Keith Finnell (guitar) for TMD's loyal following of DEN HEADZ all across the globe!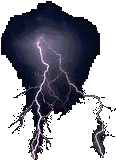 Rocket: You guys released "The Confessions of Gladys White" EP back on November 28th, 2009. Where was it recorded and who produced it?

Keith: The new EP was produced by Paul Trust, who did our full length album "Light The Fire". It was recorded in two different places, the first being the drums at "The Vibe" studio in Ft Myers Florida, every
other instrument was done in Del Ray Beach Florida, in Paul's home studio which we have dubbed "the house of Trust".

Rocket: How many songs? Tell me what each is basically about.

Sheldon: Oh the usual. Sex, Drugs, And rock n roll. haha. The first track "Dead Behind The Eyes" is pretty much self explanatory. It's about a particularly fucked individual that I happened to cross paths with.
Next is "Light to Shine". It's pretty much about trying to make it in this business or at anything in life really. It's about struggling to make it and not knowing if it will all pay off in the end. Last is "Cant Stay". This one is kind of a mutation. I wrote half the lyrics a while ago and the rest in the studio recently. So I was kinda coming from two different directions. It has my own personal meanings. And hopefully the listener can find their own.




Rocket: How did you guys arrive at the album title?

Keith: We basically came to the title when Sheldon and I were in my makeshift music/demo recording room. We had the concept of what we wanted inside the EP booklet, but had no good title. The five of us
had bounced around some ideas, and nothing had really stuck. So we are sitting in there bs'ing, and I think I was ranting about something, and out it came. Sheldon laughed, and so did I, but I was excited
about it, so I called the others, and after about the same reaction, we had a title.

Rocket: Where can fans get a copy?

Keith: Our new EP is available at all of our upcoming shows, as well as online through Paypal on our Myspace page.

Rocket: Will you be doing a new video soon?

Keith: I don't know that we will be doing a video soon, we basically did this EP to say thanks to our fans, and to give them some new music while we try and find a new home for our next full length album.

Rocket: You guys have been staying busy out on the road again, after having been on a wild ride in 2008. With the economic slow down, have you guys noticed a difference in the size of the crowds at your gigs?

Keith: There is a difference in crowds, but I don't think it's all the economy. Some of it is lack of attention ha ha, or just people budgeting their money. We have very good crowds none the less, and are
very fortunate that people choose to spend their money on our show.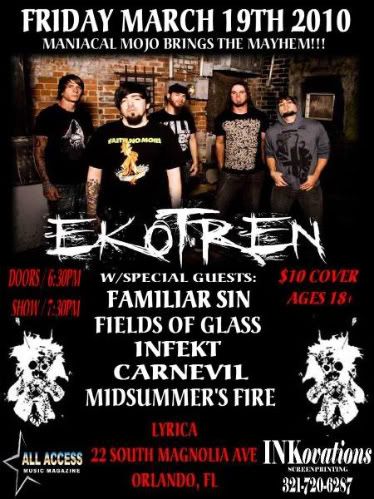 Rocket: What is the biggest misconception you guys think people have about your band?

Keith: I really don't know an answer to that one, maybe that we are a hard partying band. I personally drink more than I used to, but anything is more than never.

Rocket: Have you guys been getting a lot of requests to play tracks off the last album live? I would think 'Chupacabra' is still a real popular one. I just love that track!

Keith: We get requests to play certain songs from "Light The Fire", and for the most part we usually play them. We still play a majority of songs from our full album, they are the songs people know, and
hopefully want to hear. We are playing the three new songs off of our new EP, but our favorite songs off of "Light The Fire", and Chupacabra is one of them, plus it is a crowd favorite.

Rocket: How many weeks were you guys on Sirius Hard Attack's "Devil's Dozen" last year. Was it 30?

Keith: I do believe it was 30, and we are very fortunate and thankful for all of our fans who called and called and requested. It was very special for us.

Sheldon: Fuck yeah. Thanks to Jose at Sirius for believing in us.

Rocket: Right now, what is your favorite EkoTren song to perform live and why?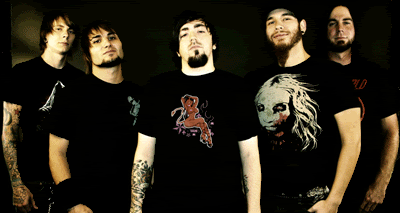 Keith: I think my favorite song to play right now is a combo of "Pointof View" and "Light to Shine". We go right into one from the other, and it's usually where we win over people who may not be getting into
the show or are busy drinking at the bar ha ha. It seems to really get people moving with all of the energy.

Sheldon: Yeah, I would have to agree. Usually by that time in the set the people that have never seen us before start getting into it. It's pretty cool to see.

Rocket: Are you guys writing new material beyond this new EP?

Keith: We continue to write for our full length album, so yes we are working on new material beyond the new EP. We are keeping the energy up and keeping things to the Ekotren sound, just sounding more grown
up.

Rocket: When exactly can fans expect a new full-length from EkoTren?

Keith: We hope that our fans can expect a new full-length from us in 2010. That is our plan, as soon as we find a home for it, we want to get it out asap!

Rocket: Have any of you acquired any cool new equipment endorsements?

Keith: We are currently endorsed by ESP guitars and basses, Mesa/Boogie amps and cabs, In Tune guitar pics, EMG pickups, GHS strings and Rocktron effects. I feel these are the best at there craft and make fine instruments and amplification. I honestly wouldn't use anything else. I couldn't be happier! Frank just signed on with Soultone cymbals which are pretty awesome as well.

Sheldon: Special thanks to ocea at vocal eze. She keeps my voice going on the road.

Rocket: What one piece of equipment – other than the one you play – has been the most reliable for you on the road in the past 2 years?

Keith: Gear wise, I use the same equipment night after night, and haven't really changed anything, besides a new guitar or two. They are super reliable. Other than that, maybe my suitcase ha ha, it gets a
lot of use. We had both van and trailer problems so I guess they don't count, though before this last tour, we hadn't had any problems.

Sheldon: GPS!! Otherwise we would never make it to a show. Haha!

Rocket: Any idea on some of the other bands you might be touring with in the near future?

Sheldon: Nothing is confirmed yet but there are some tours in the
works for sure.

Rocket: What's the goal for EkoTren in 2010?

Keith: The goal for Ekotren in 2010 is to get a new full length out, and to tour as much as possible in support of it and to push this band to the next level!

Rocket: Can you tell me each of your personal New Years resolution?

Keith: My new years resolution is to get a new album out.

Sheldon: To play as many shows as possible.

Rocket: Well, brothers, thanks for rocking this out with me. Best of luck with the new music. Go ahead and rock the shout outs to all your supporters!

Keith: We want to thank Rocket and The Metal Den, Eddie Karam of The Edge Factory, all of our amazing fans far and wide, our families and friends, and those who work for us and work to take this band to the next level! Please pick up our new EP!

http://www.myspace.com/ekotren
UNSIGNED BAND NEWS: ROCKET Interviews EKOTREN

,