ROCKET REVIEW: BRUCE KULICK – "BK3" (CD)



Ex-KISS guitarist Bruce Kulick is showing fans he can still Rock And Roll All Nite, issuing one of the best rock albums this reviewer has heard in several years. His third solo effort to date after spending twelve years in a makeup-less KISS lineup, is entitled BK3(Twenty Four Records/Rocket Science) and features "Hand Of The King", the standout rock single of the year in early 2010. Handling most the lead vocals again himself (with guests included throughout), Kulick, who co-produced the record with Jeremy Rubolino, here is smartly paired up with Nick Simmons (Son of Gene Simmons), and, in my humble opinion, offers some of the most explosive blues-style electric guitar playing put down in the studio since Stevie Ray Vaughan.

Nick's vocals cross somewhere between Jim Morrison and his own father's legendary voice, and the lyrics he sings are just as compelling: "Wings of jet black, never look back, watch as the sky, turns red and cracks", soon followed by easily the best guitar solo of Kulick's music career. Heck, you'd be hard pressed to find many young hard rock guitar players of today that could keep up with this 56 year old's blazing work on the fretboard. Kulick's "Hand Of The King" clearly demonstrates he can wow the listener with his six string acrobats just as well as Ace Frehley ever could. At exactly the three minute mark on this gem, all I'm going to tell you is get ready for the goosebumps. Other great songs worth mentioning on the album include "No Friend Of Mine" with John Corabi handling vocals, the Pink Floyd-esque "I Will Survive", and the absolutely shredding instrumental "Between The Lines", which pairs Kulick with Grammy award winner Steve Lukather. All in all, BK3 totally knocked me out. I was not expecting it to be one of those albums I would want to play over and over within the first week. BK3 is not for only the lovers of KISS, but I feel any fan of rock music (melodic or hard) will certainly want this bad boy in their collection.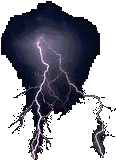 ROCKET REVIEW:
BRUCE KULICK – "BK3" (CD)
(Twenty Four Records/Rocket Science)

1. Fate
2. Ain't Gonna Die
3. No Friend Of Mine
4. Hand Of The King
5. I'll Survive
6. Dirty Girl
7. Final Mile
8. I'm The Animal
9. And I Know
10. Between The Lines
11. Life

http://www.kulick.net/bk3/
ROCKET REVIEW: BRUCE KULICK - "BK3" (CD)

,