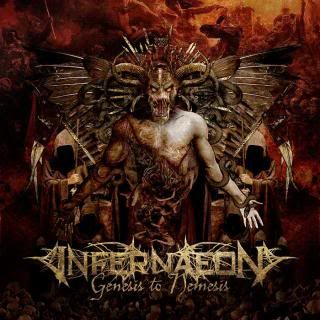 Floridian extreme metal act, INFERNAEON's new album, "Genesis to Nemesis," hits the streets today! Blabbermouth commented, "INFERNAEON has found its place in the world of extreme metal and is reveling in it." Go to AmpMagazine.com, where the album is still streaming in its entirety, to get a dose of this maniacal album. It can be ordered at Prosthetic's WEB STORE or downloaded from Itunes HERE.

The album, recorded with producer Brian Elliott at Mana Recording Studios (Goatwhore, Cannibal Corpse, Hate Eternal) in St. Petersburg, Florida.

Randy "Rocket" Cody of The Metal Den weighs in on the new music:

"Track seven's "The Scar of David" is the MVP of the whole entire collection of songs, in my opinion...
Read More