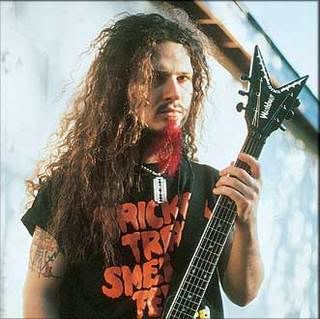 Just about a week away from the five year anniversary of Dimebag Darrell's tragic on stage murder, TMD has unearthed a rare interview with the late great PANTERA/DAMAGEPLAN guitarist that took place roughly 7 months prior to his death on May 7th, 2004. The discussion took place over the phone conducted by Great Falls Tribune reporter Patrick Douglas, while Dime and DAMAGEPLAN were on tour somewhere in Oregon. Here are a few excerpts:

On his relationship with his brother Vinnie Paul Abbott:

"A lot of brothers and sisters have an animosity and they're always trying to outdo each other. Suzie got straight A's and you're failing with D's, you know, it's a comparison kind of thing. It's a competition for a lot of brothers and sisters...
Read More