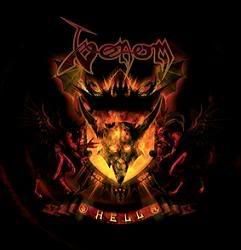 The album is due out in Europe on May 26th via Sanctuary Records (May 27th in the U.S.), and the track listing is as follows:
01. Straight To Hell
02. The Power And The Glory
03. Hand of God
04. Fall From Grace
05. Hell
06. Evil Perfection
07. Stab U In The Back
08. Armageddon
09. Kill The Music
10. Evilution Devilution
11. Blood Sky
12. USA For Satan
13. Dirge / The Awakening
You can also check out streaming audio samples of eight songs from 'Hell' here.
Read More